Robotics
Robosen Flagship Optimus Prime – The ultimate robot for Transformers fans!
Are you a fan of smart robots and artificial intelligence? Company Robosen recently announced that the flagship robot Optimus Prime will be available in Germany soon. This is especially good news for all Transformers fans who have always dreamed of having their own Optimus Prime robot. This new version is also the world's first auto-transformation Optimus Prime. The Robosen Flagship Optimus Prime is a highly complex and interactive robot toy designed to emulate the iconic character from the Transformers franchise. You can find more information here on robots-blog.com and at Robosen-Website.
What is the Robosen Flagship Optimus Prime robot model?
The Robosen Flagship Optimus Prime is a stunning robot based on the iconic and arguably most famous Transformers character. The robot is able to transform itself from a moving truck into a robot and is equipped with various intelligent functions. It stands 19 inches tall, weighs 6 pounds, and is built with quality components that are strong and durable. The toy robot consists of more than 5,000 parts, including 60 microchips and 27 servo motors that give it advanced capabilities.
The robot is equipped with advanced technology that gives it various abilities. For example, it can be controlled with simple voice commands to move or perform certain actions. The toy robot can play music and sound effects through the built-in speaker, which further enhances the realistic experience.
In addition, the robot has a sophisticated movement system that allows it to move in a unique way. The robot can move on its two legs or wheels and is capable of performing fast movements and complex choreography. The Robosen Flagship Optimus Prime is powered by a rechargeable battery that offers up to 4 hours of playtime on a single charge.
transformation mechanism
One of the most striking features of the flagship Optimus Prime Robosen is its transformation system. It changes from a robot to a vehicle and vice versa using a complex motor system capable of performing fast and precise movements. This is one of the fastest transforming robots on the market, it only takes 5 seconds to transform completely. Sophisticated algorithms allow Optimus Prime to walk on two legs.
Voice control system
Immersive voice commands allow interaction with the Robosen Flagship Optimus Prime, which can understand and execute a variety of voice commands. By saying commands such as "Transform", "Roll out" or "Attack", the user can control the robot toy. The voice command system is a great feature for both kids and adults because it's easy to use and very responsive.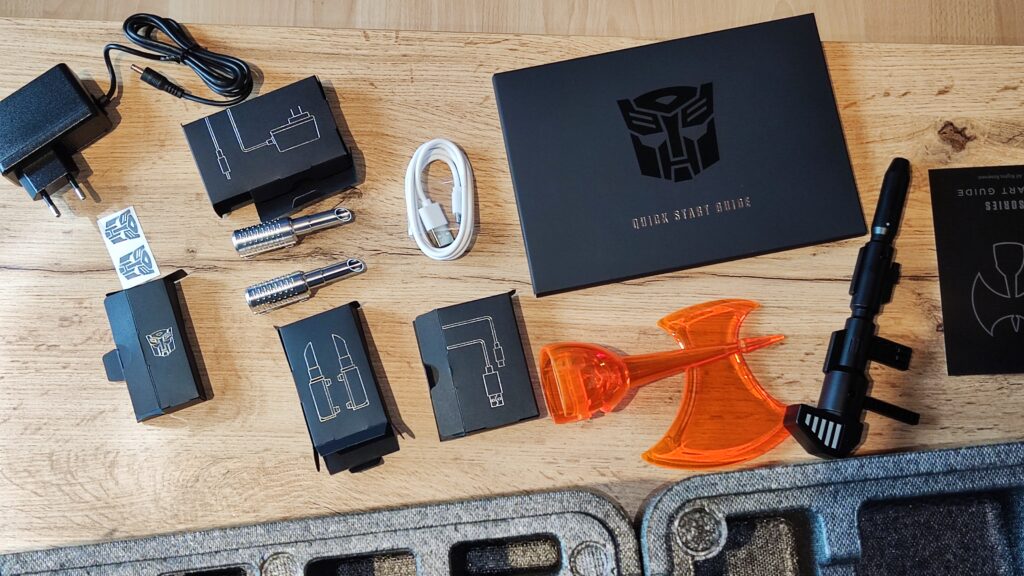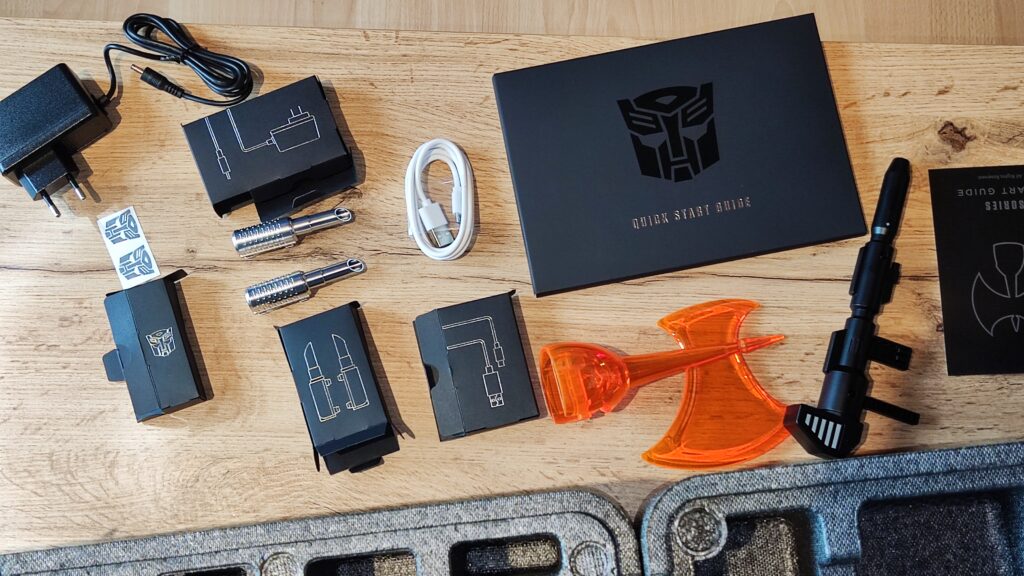 What are the main features of the Robosen Flagship Optimus Prime?
The Robosen Flagship Optimus Prime has a variety of features that make it an interesting and fun robot.
Key features include:
– Smart control (voice control): Robots can be controlled with simple voice commands to move or perform certain actions.
– Smartphone app (remote control): The robot has its own app, with
where users can customize various settings and functions. Optimus Prime can be controlled remotely or programmed via the app.
– Movement System: The robot is equipped with an advanced movement system that allows it to move in unique ways.
– Programmable Features: The robot can be programmed by the user to perform certain movements and actions. Created programs/movements can then be shared with other users to extend functionality for all users.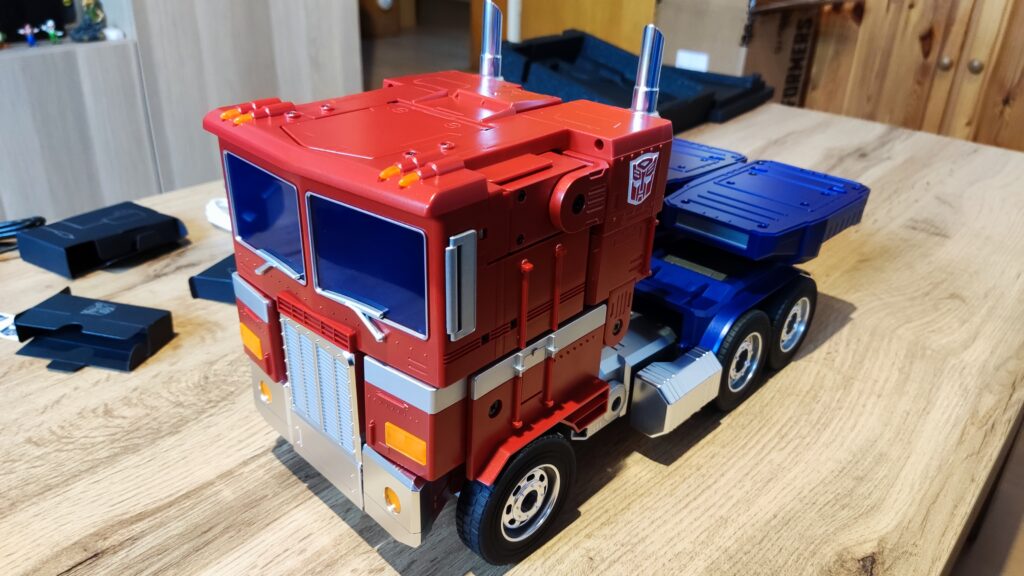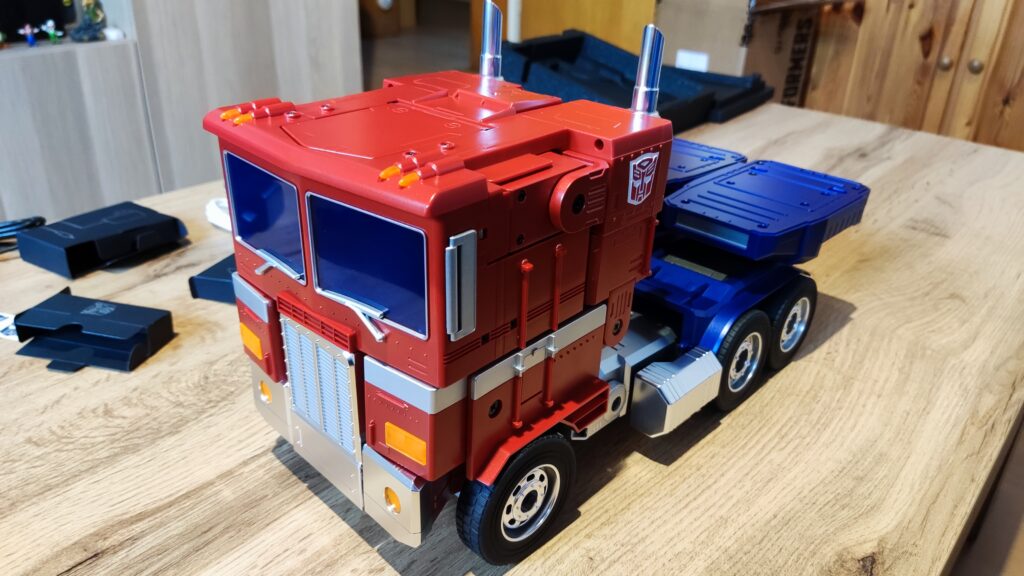 What can you do with the accompanying smartphone app?
Connect the app to the Robosen Optimus Prime robot to bring Optimus Prime to life while you learn to code and enjoy an immersive experience. Let Optimus Prime go on excursions, act out movie scenes or challenge him to various tasks and challenges. Completing missions in the app unlocks additional features for Optimus Prime, resulting in a more interactive gaming experience. You can also watch videos in the app to see Optimus Prime in action and get inspired by what other programmers are doing with their Optimus Prime robots. Smartphone apps are available for iOS and Android.
Compare with other Transformers toys in the market
The Robosen Flagship Optimus Prime stands out from other Transformers toys on the market with its state-of-the-art features and functions. While there are other Transformers toy robots out there, none of them offer the same level of interactivity and control as the Robosen Flagship Optimus Prime. The voice control system, mobile app elements and licensed voices and sounds from the movies make this a unique and immersive toy that offers users an intense and interactive experience.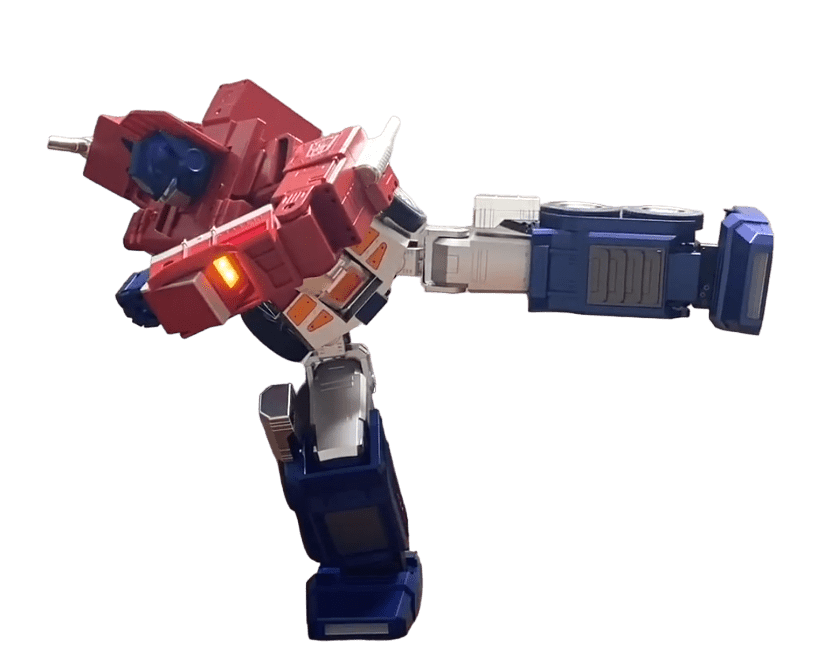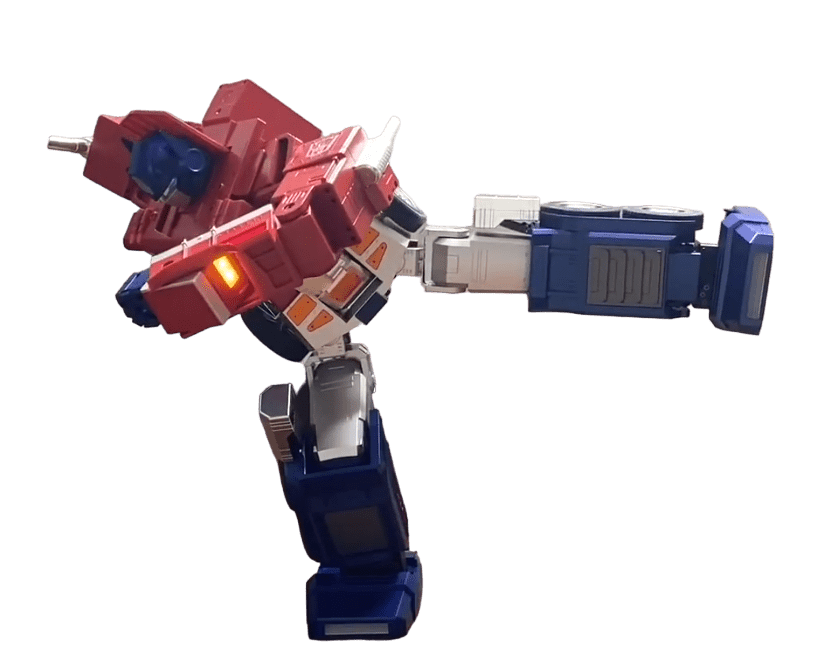 Where to buy the Robosen Flagship Optimus Prime?
The Robosen Optimus Prime flagship will soon be available in Germany for €999. Those who are interested can buy the robot directly at Robosen-Website order. Robosen Robotics has also shown interest in pushing its robotic technology into new fields, including education. It will be interesting to see how the company innovates and develops new products in the future.
Live the epic battle between the Autobots and the Decepticons with the Robosen Flagship Optimus Prime, the ultimate transforming robot toy. With powerful features, interactivity and responsiveness, it offers a unique and immersive experience for all ages. Don't miss this unique toy and get yours today!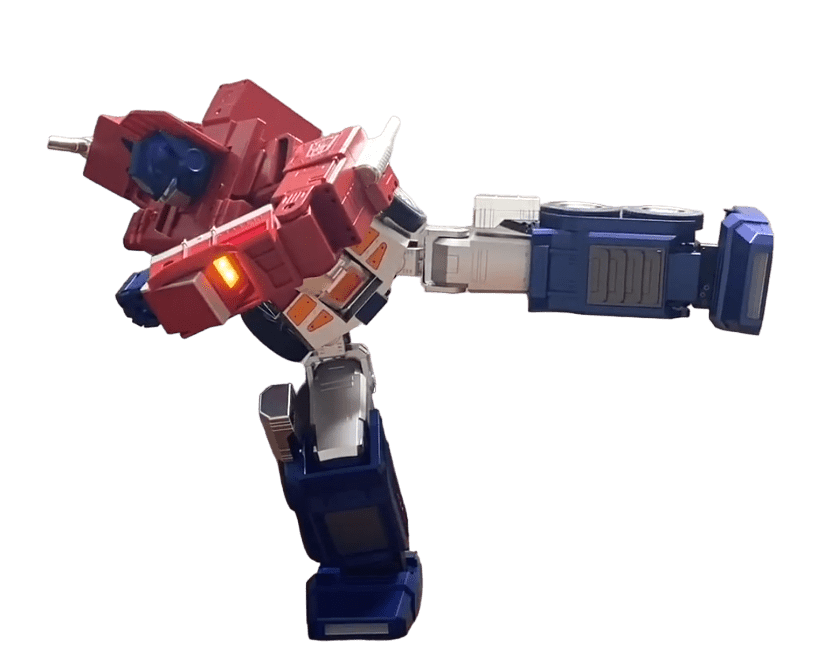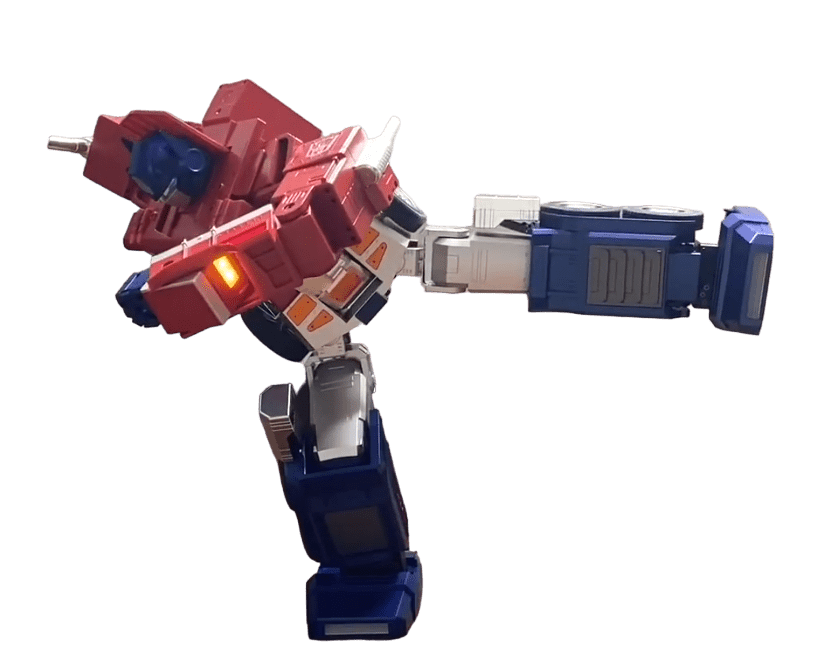 similar posts