Robotics
Elephant Robotics launches ultraArm with various solutions for education
in the last year, Elephant Robotics has launched various products to meet more needs of users and help them unlock more potential in research and education. To help users learn more about machine vision, Elephant Robotics launched the AI ​​Kit, which can work with multiple robotic arms to perform AI recognition and capture. In June 2022, Elephant Robotics released mechArm to help individual builders and students get better learning in industrial robotics.
Currently, robotic arms are used in an increasingly wide range of applications, such as industry, medicine, commercial exhibitions, etc. At the end of 2022, ultraArm was launched, and this time, Elephant Robotics not only released a new robotic arm, but presented 5 sets of solutions for education and R&D.
Small but powerful
As the core product of this launch, ultraArm is a small 4-axis desktop robotic arm. It is designed with classic metal structure and occupies only A5 paper area. This is the first robotic arm equipped with a high-performance stepper motor from Elephant Robotics. Stable and repeatable positioning accuracy of ±0.1 mm. What's more, the ultraArm comes with 5 kits together including a slide rail, conveyor belt and camera.
Multiple environments are supported
As the tool of choice for education, ultraArm supports all major programming languages, including Python, Arduino, C++, etc. Also, programmable on Mac, Windows, and Linux systems. For individual builders new to robotics, they can learn robotics programming with myBlockly, a visualization software that allows users to drag and drop code blocks.
moreover, ultraArm supports ROS1 & ROS2. In the ROS environment, users can control ultraArm and verify algorithms in a virtual environment, thereby increasing the efficiency of experiments. With ROS2 support, users can achieve more functions and objects under development.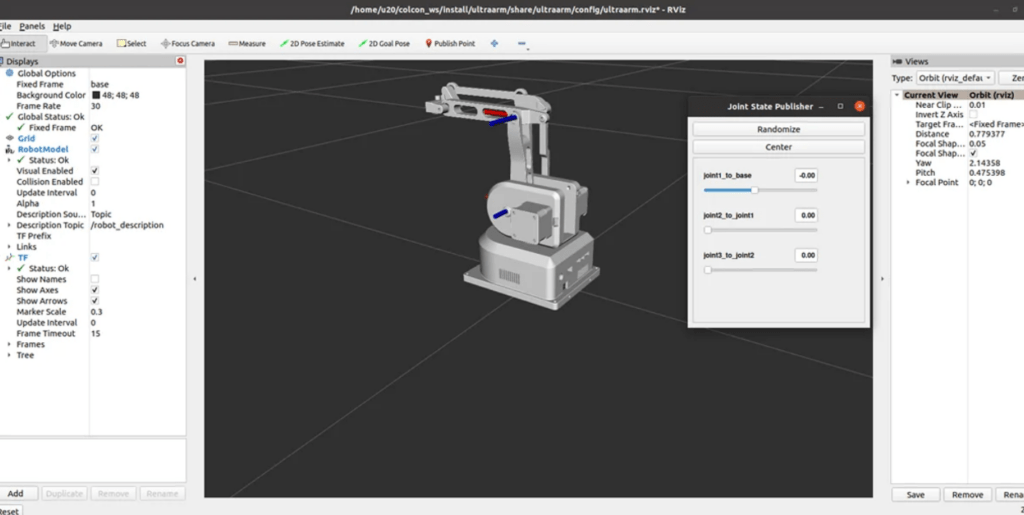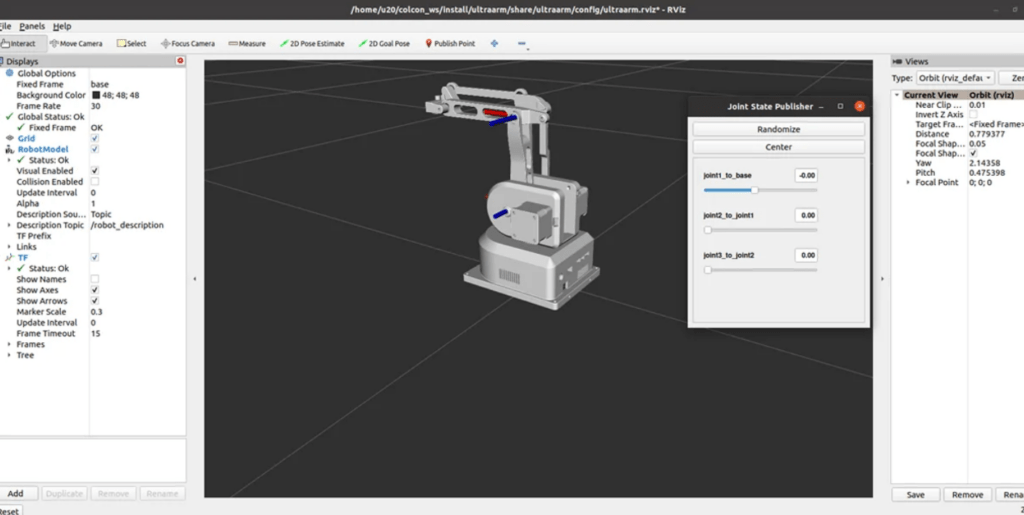 Five robot kits with for Robot Vision & DIY
in the last year, Elephant Robotics found that many users have to spend a lot of time creating accessories or kits to work with a robotic arm. Therefore, in order to provide more solutions in various fields, ultraArm comes with five robotic kits, divided into two series: a vision education kit and a DIY kit. This kit will help users, especially students program easily for a better learning experience on practical exercises about AI robot vision and DIY robot projects.
Vision education package
Combined with the vision function, the robot arm can be used for more applications in industry, medicine, education, etc. In robotics education, collaborative robotic arms with vision capabilities enable students to better learn about artificial intelligence. Elephant Robotics has launched three kits for machine vision education: Vision & Picking Kit, Vision & Conveyor Belt Kit, and Vision & Slide Rail Kit to provide the education industry with more choice and support. With built-in related AI cameras and algorithms (Yolo, SIFT, ORB, etc.), ultraArm can achieve different artificial intelligence recognition applications by different identification ways. Therefore, users can choose a kit based on their needs.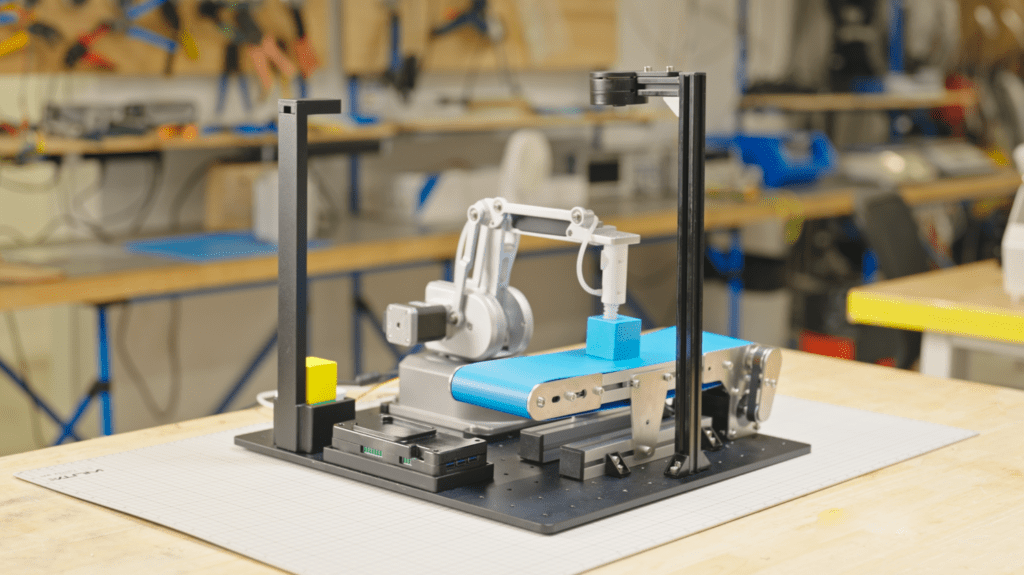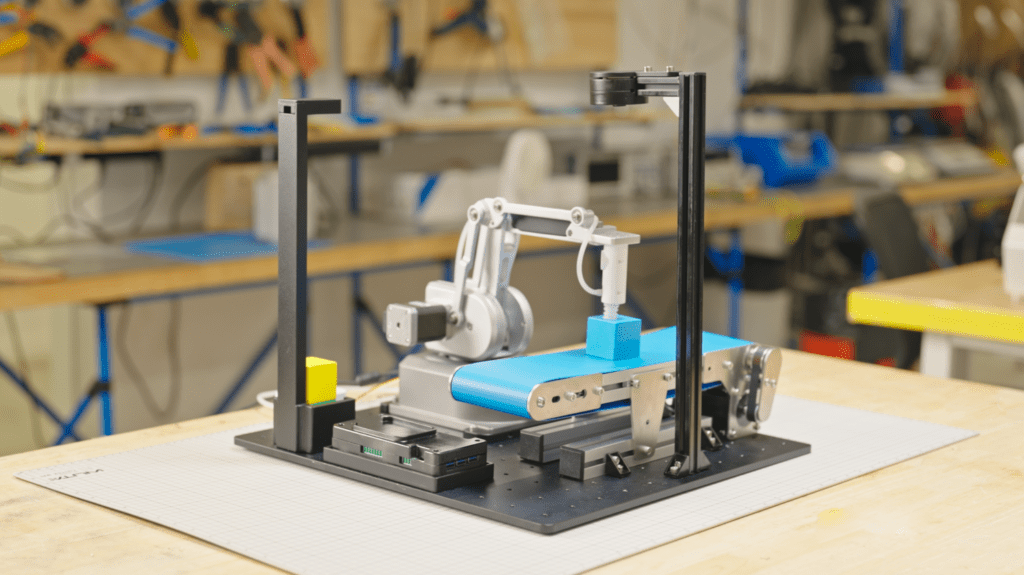 For the Vision & Picking Kit, users can learn about color & image recognition, smart grip, robot control principle, etc. For the Vision & Belt Conveyor Kit and Vision, the robotic arm can sense the distance of the material to identify, grab and classify objects on the belt. Users can easily create simulated industrial applications in this kit, such as color sorting. Users can delve deeper into machine vision with the Vision & Slide Rail Kit as the robot can track and retrieve objects via the dynamic vision algorithms in the kit. With the support of multiple programming environments, vision education kits are preferred for school or STEM education production line simulation. In addition, Elephant Robotics also offers different educational programs for students and teachers, so that they can better understand the principles and algorithms of robot vision, helping them to operate this robotic device more easily.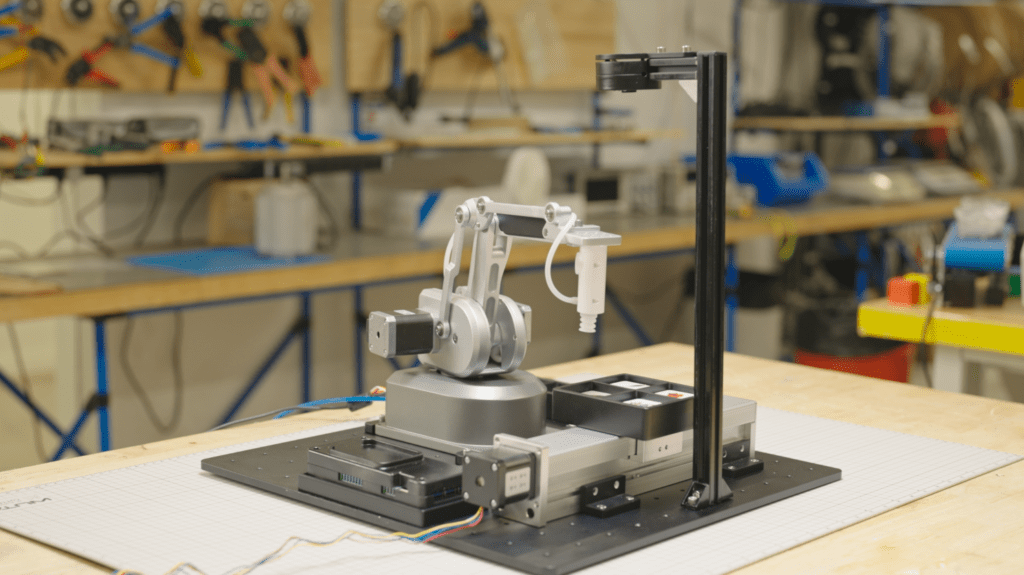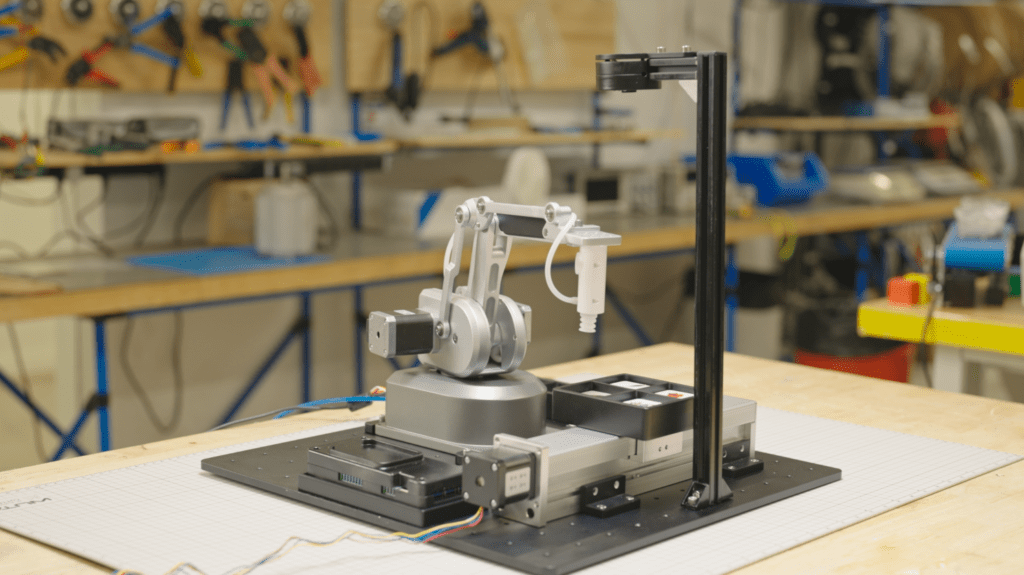 DIY kits
There are two kits in the DIY series: Drawing Kit and Laser Engraving Kit. Users will enjoy online production, DIY production of nameplates and phone cases, as well as AI drawings with some accessories in DIY kits.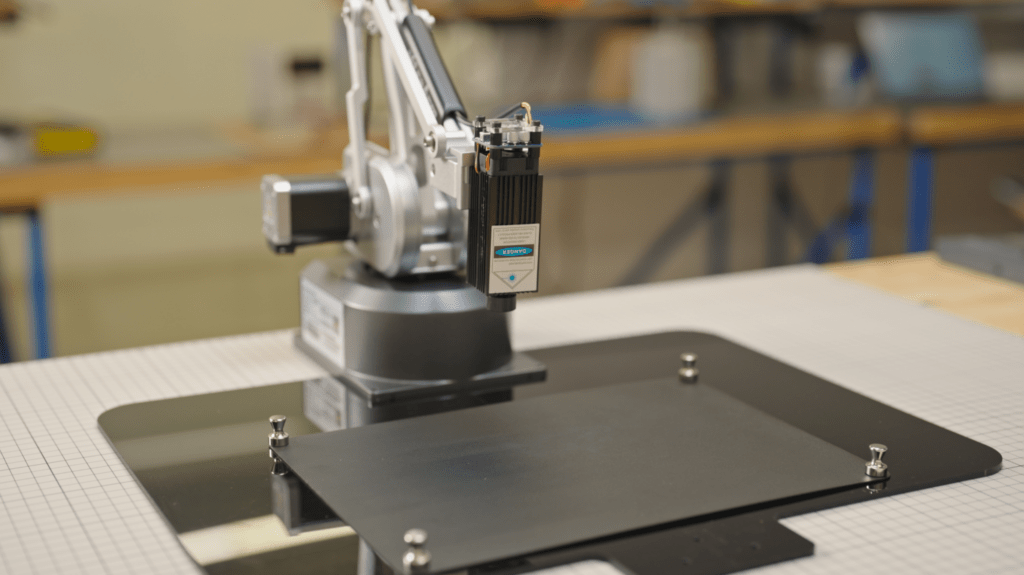 To help users achieve DIY production quickly, Elephant Robotics created a software called Elephant Luban. It is a platform that generates G-Code paths and provides main cases for users. Users can select multiple functions such as precise writing and drawing, with laser engraving, with just a few clicks. For example, users can upload images they like to the software, Elephant Luban will automatically generate image paths and send them to ultraArm, then users can select images or engravings with different accessories.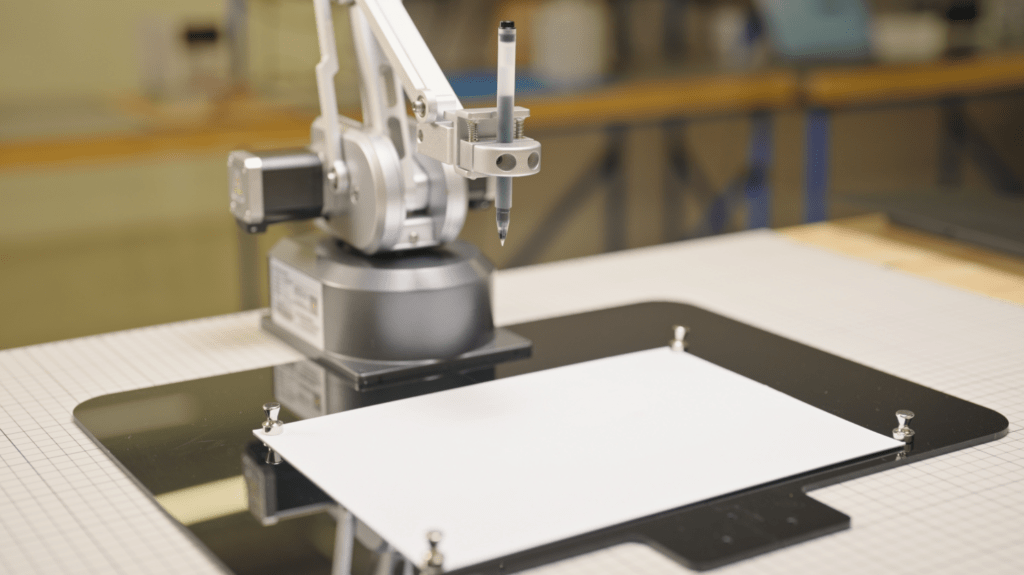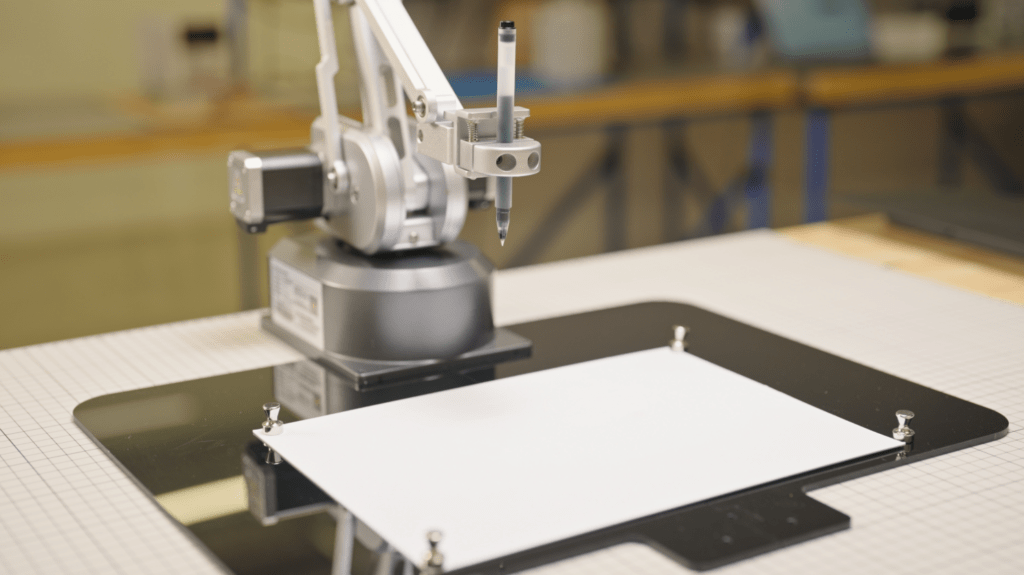 No doubt ultraArm with different robotics kits certainly provide a lot of help and support to the educational field. This kit offers students a better operating environment and conditions, and helps them to have a better learning in robotic programming. Elephant Robotics will continue to launch more products and projects with the concept of helping more users to enjoy the world of robots.
Now order ultraArm in Elephant Robotics Shop can enjoy 20% discount with code: Ultra20
similar posts