Robotics
Short interview with Roy, founder of "The OffBits"
Sebastian Trella from Robots-Blog had the opportunity to do a short interview with Roy Barazani from "the OffBit".
· Robot-Blog: Who are you and what is your job at OffBits?
Roy: I'm Roy Barazani – Founding father of The OffBits
· Robot-Blog: What inspired you to create OffBits toys?
Roy: I guess I've always been fascinated by redesign ideas. Even as a child I used to break my toys and try to rebuild them in new and different ways. Looking back, this allowed me to develop my imagination and ability to fantasize.
· Robot-Blog: How did you get the name "OffBit"?
Roy: OFFBIT started by playing with random parts I found in my toolbox while doing exercises before starting my design studies in college. Suddenly I found I had built a tiny robot! I kept this idea in mind during my studies, and for my final project I built an entire city out of recycled parts. It was very well received and I knew I had a great idea on my hands. It took several years of development and testing at Maker Faire events and boutique design shops and now I finally feel they are ready for the world.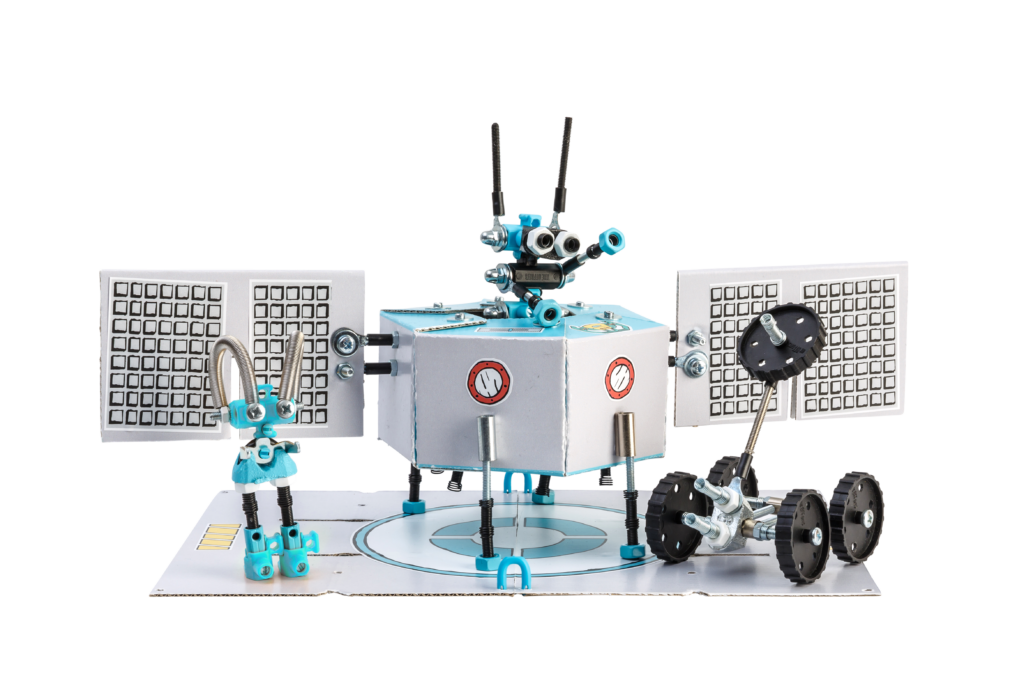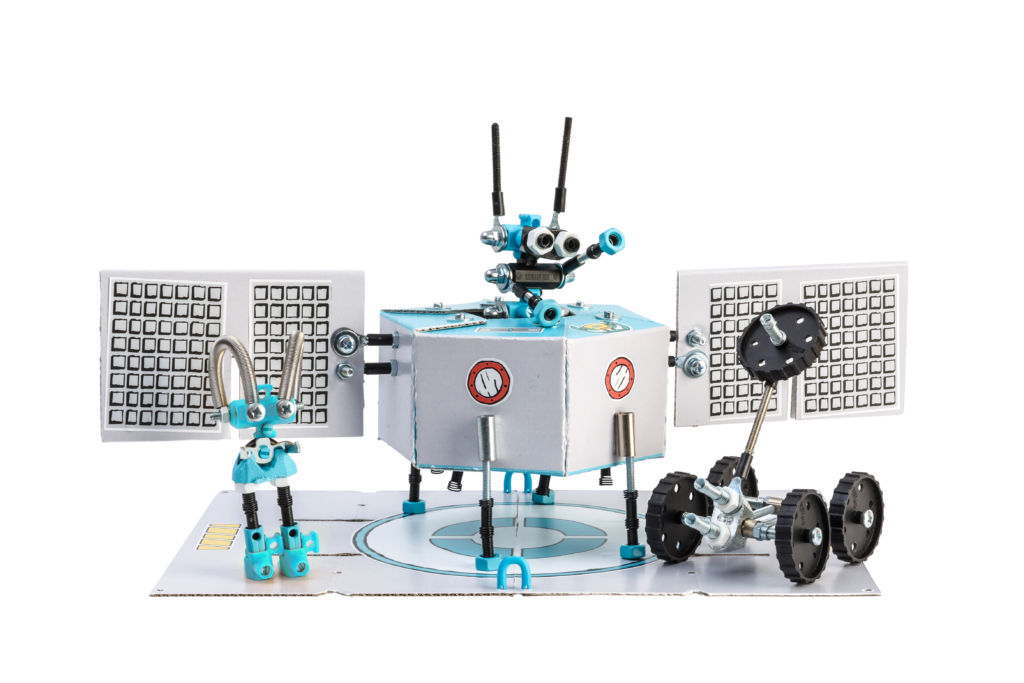 · Robot-Blog: Do you have a lot of contact with robots in your work/daily life?
Roy: Yes, I love robots and I've been collecting robots for years!
· Robot-Blog: How does sustainability factor into the creation of OffBits?
Roy: I see The OFFBITS as a new way to play with toys, an "open source" platform with no rules, so each creation can be as unique as the person who created it. I love the way people take original designs and then make something completely different. Also, the fact it's made of components we all have around us means there's no cost or availability limit to what people can do with it.
Offbits is a sustainable and eco-friendly educational toy that encourages zero-waste principles and practices through a fun and interactive experience. It's a great way to bring awareness and inspire positive action in protecting the environment.
We don't think you need a lot of toys, but what you choose should be built to last.
The possibilities are endless with The Offbits, you can build anything from simple robots to complex models while using environmentally friendly materials and reducing waste.
· Robot-Blog: And which is your favorite robot from OffBits?
Roy: I love all my robot family!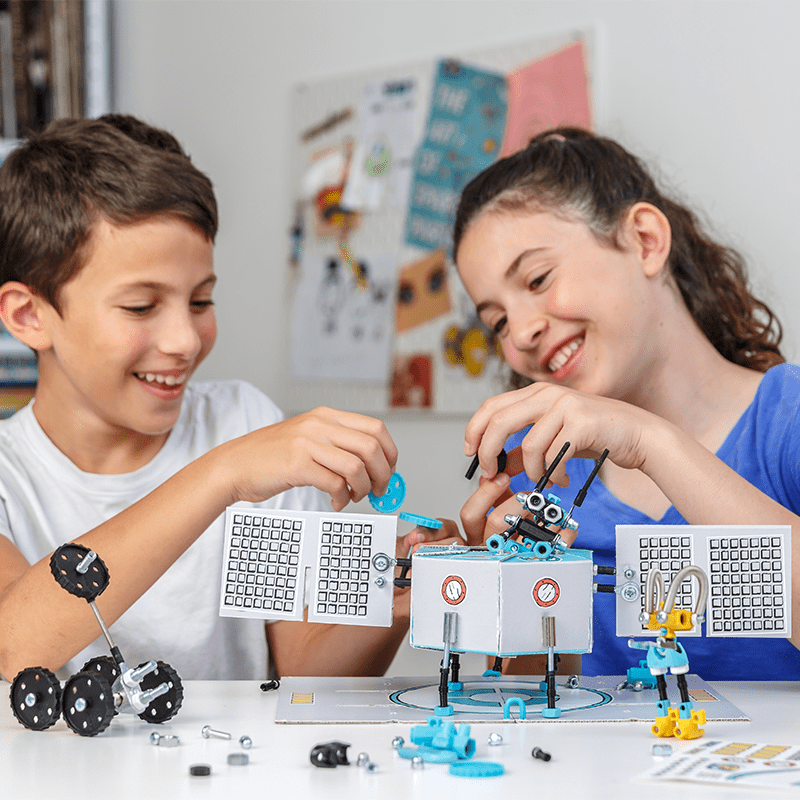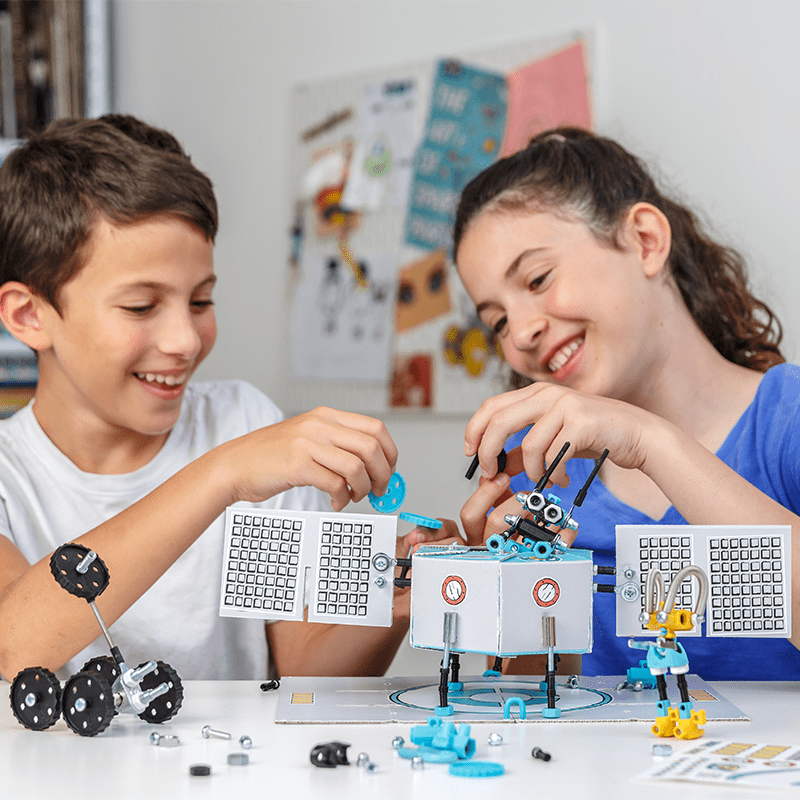 · Robot-Blog: Can you tell us about any challenges you faced while designing OffBits?
Roy: From a design perspective, working with standard hardware components presents many unique challenges. For example, selecting the right mix of bits in a kit (both functionally and aesthetically) takes a lot of all kinds of trial and error, and of course there's the problem of connecting parts that weren't designed to fit together.
· Robot-Blog: How do you envision OffBits growing in education?
Roy: This is a Steam toy helping young minds grow in the fields of Science, Technology, Engineering, Arts and Mathematics. OffBits toys encourage the development of fine motor skills, spatial reasoning, problem solving and imaginative play.
The hands-on build process allows users to learn about robotics and engineering concepts in a fun and interactive way. Step-by-step instructions for building and programming Offbits kits make it easy for users of all ages to understand the principles behind this technology.
OffBits offers educational resources such as workshops, online tutorials, and educational materials that can help children learn about sustainable practices and technologies.
· Robot-Blog: What can you tell about your community?
Roy: the offbit community features allow users to share their creations and ideas, providing inspiration and a sense of collaboration. Offbits users have a challenge for each level. As they create, share and pass challenges, they can earn tokens for their future purchases.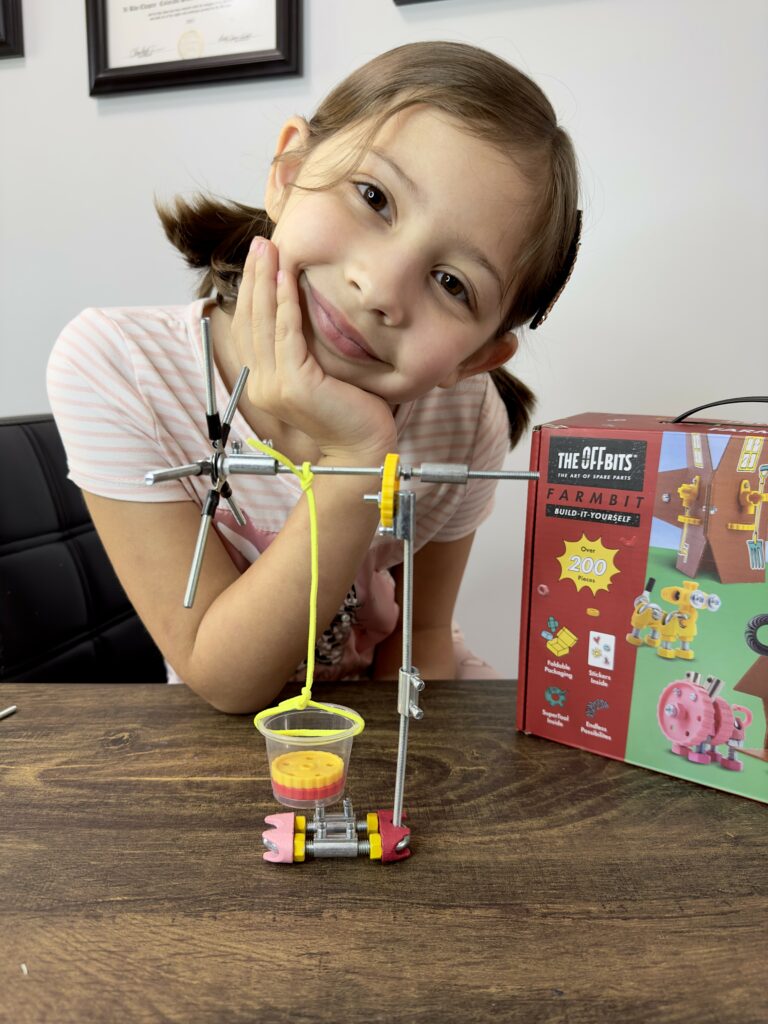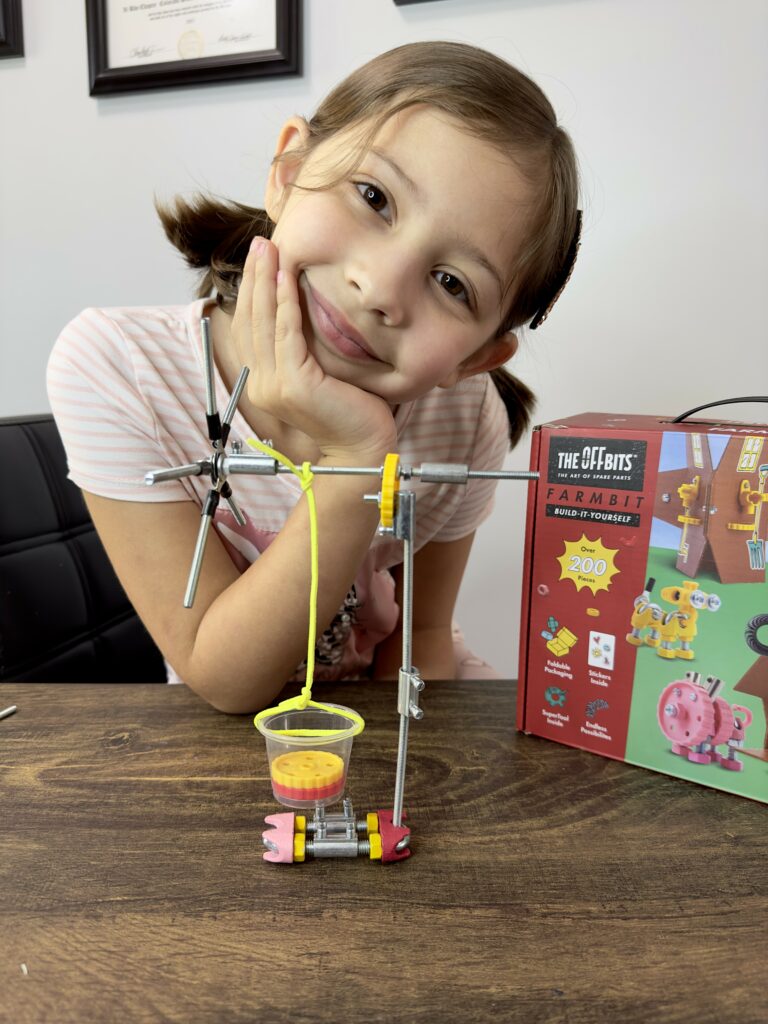 similar posts