Robotics
Learning challenges shape the mechanical engineer path
By Michaela Jarvis | Majoring in mechanical engineering
Before James Hermans starting elementary school, he was a cheerful and inquisitive child who loved to study. However, at the end of first grade, all of that started to change, he says. As his school books got more and more sophisticated, Hermus could no longer memorize the words on every page, and pretended to read. He clearly knows the material that the teacher presents in class; her teacher couldn't understand why she couldn't read and write her assignments. He was accused of being lazy and not trying hard enough.
Hermus was fortunate to have parents seek neuropsychological testing – which documented vast differences between his original intelligence and his decoding of symbols and phonemic awareness. But despite receiving a diagnosis of dyslexia, Hermus and his family face resistance at school. According to Hermus, the school's reading specialist did not "believe" in dyslexia, and, he said, the principal threatened his family with accusations of truancy when they took him out of school every day to take lessons.
The Hermus school, like others across the country, is reluctant to provide accommodations for students with learning disabilities who are not two years behind in any two subjects, Hermus said. For this reason, obtaining and maintaining accommodation, such as extra time and readers, is a constant struggle from grade one to grade 12: Students who are doing well lose their right to accommodation. Only through persistence and parental support has Hermus succeeded in an education system that he says too often disappoints students with learning disabilities.
By the time Hermus was in high school, he had to become a strong self-defense. To access advanced courses, he needed to be able to read more and faster, so he looked to adaptive technology — Kurzweil, a text-to-audio program. This, he says, is truly life-changing. At first, to use the program he had to take apart textbooks, feed the pages through the scanner, and digitize them.
After traveling to the University of Wisconsin at Madison, Hermus found research opportunities in medical physics and later in biomechanics. Interestingly, the steep challenges Hermus faced during his education had developed in him "the right skills that make a successful researcher," he says. "I had to get organized, advocate for myself, seek help to solve problems no one else had seen before, and be too persistent."
While working as a member of Professor Darryl Thelen's Neuromuscular Biomechanics Laboratory in Madison, Hermus helped design and test sensors to measure tendon stress. He recognized his strength in mechanical design. During this undergraduate research, he co-authored many journal and conference papers. This experience and desire to help people with physical disabilities drove him to MIT.
As of September 2022, Hermus is completing his PhD in mechanical engineering from MIT. He has co-authored seven papers in peer-reviewed journals, three as first author and four of which were published while he was still an undergraduate. He has won awards for academics and for his mechanical engineering research and has served as a mentor and advocate for disability awareness in several different contexts.
Her work as a researcher stems directly from her personal experience, says Hermus. As a student in a special education class, "I observed assistive technologies — developed by scientists and engineers my friends and I had never met — that set us free. My dream has always been to be one of those engineers.
Hermus' work aims to investigate and model human interactions with objects in which motion and substantial forces are present. His research has shown that the way humans carry out everyday actions like turning the steering wheel or opening a door is very different from most robotics. He pointed out specific patterns present in behavior that provide insight into neural control. In 2020, Hermus was the first author of a paper on this topic, which was published in Journal of Neurophysiology and then won first place at the MIT Mechanical Engineering Research Exhibition. Using this insight, Hermus and his colleagues applied this strategy to the Kuka LBR iiwa robot to study how humans manage their many degrees of freedom. This work was published in IEEE Robotics Transactions 2022. More recently, Hermus has collaborated with researchers at the University of Pittsburgh to see if these ideas could prove useful in the development of a brain-computer interface – using brain-implanted electrodes to control prosthetic robotic arms.
While hardware prosthetics and exoskeletons are advancing, says Hermus, there are daunting limits to the field in descriptive modeling of human physical behavior, especially during contact with objects. Without this descriptive model, developing generalizable implementations of prosthetics, exoskeletons, and rehabilitation robotics will prove challenging.
"We need a competent descriptive model of human physical interaction," he said.
While earning his master's and doctoral degrees at MIT, Hermus worked with Neville Hogan, the Sun Jae Professor of Mechanical Engineering, on Eric P. and Evelyn E. Newman Laboratory for Biomechanics and Human Rehabilitation. Hogan was full of praise for the research Hermus conducted during his six years in Newman's lab.
"James has done an outstanding job on his master's and doctoral theses. He tackled challenging issues and made excellent and timely progress towards their solutions. He was a key member of my research group," said Hogan. "James' commitment to his research is undoubtedly a reflection of his own experience."
Following postdoctoral research at MIT, where he is also a part-time lecturer, Hermus is now beginning postdoctoral work with Professor Aude Billard at EPFL in Switzerland, where he hopes to gain experience with learning and optimization methods to advance his human motor control research.
Hermus' enthusiasm for his research is palpable, and his passion for learning and life shines through despite his dyslexia against the odds. He exhibits a shared passion for touring skiing and rock climbing with the MIT Outing Club, working on MakerWorkshop, and being a member of the MechE community.
"MIT is an extraordinary place. The folks at MechE at MIT are passionate and down-to-earth. I wasn't a regular at MIT," he said. "Almost everyone I know well has a unique story with an unusual path."
---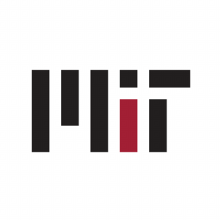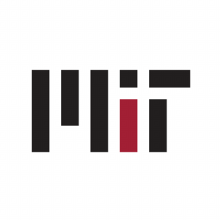 MIT news