Robotics
We need to discuss what work the robot should do, before a decision is made for us
By Tusha Rajendran (Professor of Psychology, National Robotarium, Heriot-Watt University)
The social segregation imposed by the pandemic has made us rely on technology to a degree we may never have imagined – from Teams and Zoom to online banking and vaccine status apps.
Today, society faces more and more decisions about our relationship with technology. For example, do we want our labor needs to be met by automation, migrant workers, or increased birth rates?
In the coming years, we will also need to balance technological innovation with people's well-being – both in terms of the work they do and the social support they receive.
And there's the question of trust. When should humans trust robots, and vice versa, is our question Trust Node Team currently researching as part of Trusted UKRI Autonomy System center. We wanted to better understand human-robot interactions – based on individual interactions tendency to trust other peopleThat type of robots, and the nature of the task. This, and similar projects, could ultimately help inform robot designs.
This is an important time to discuss what role we want robots and AI to play in our future together – before decisions are made that may prove difficult to reverse. One way to frame this dialogue is to think about the different roles a robot can play.
Robot as our servant
The word "robot" was first used by Czech writer Karel Čapek in his 1920 sci-fi drama. Rossum's Universal Robots. It comes from the word "robota", which means doing a boring job or donkey. This etymology suggests that robots exist to do jobs that humans don't like. And there should be no obvious controversy, for example, in commissioning a robot to maintain a nuclear power plant or repair an offshore wind farm.
However, some of the service tasks assigned to robots are more controversial, as they could be seen as taking jobs away from humans.
For example, research shows that people who have lost movement in their upper limbs may benefit from it dressing with the help of robots. But this can be seen as automating the tasks nurses perform today. Equally, it can free up time for nurses and caregivers – currently an understaffed sector – to focus on other tasks that require more sophisticated human input.
Authority figure
1987 dystopian film Robocop envision the future of law enforcement as autonomous, privatized, and delegated to cyborgs or robots.
Today, some elements of this vision are not far away: The San Francisco Police Department has done it considered deploying robots – even if under direct human control – to kill dangerous suspects.
But having robots as authority figures requires careful consideration, as research has shown that humans can trust them too much.
In one try, a "fire robot" tasked with evacuating people from a building during a simulated blaze. All 26 participants dutifully followed the robot, even though half had previously seen the robot perform poorly on a navigation task.
Robots as our friends
It may be hard to imagine that a human-robot attachment would be of the same quality as that between a human or a pet. However, increasing levels of loneliness in society may mean that for some people, having a non-human companion is better than nothing.
paro robot is one of the most commercially successful companion robots to date – and is designed to look like a baby harp seal. But research shows that the more robotic humans look, the more we believe it.
A study also shows that different brain areas activated when humans interact with other humans or robots. This suggests that our brains may recognize interactions with robots differently than humans.
Creating a useful robotic companion involves a complex interplay of computer science, engineering, and psychology. A robotic pet may be ideal for someone who is physically unable to take a dog for exercise. It may also be able to detect falls and alert a person to take medication.
However, how we overcome social isolation raises questions for us as a society. Some may view trying to "fix" loneliness with technology as the wrong solution to this rampant problem.
What can robotics and AI teach us?
Music is an interesting source of observations about the differences in human and robot talent. Making mistakes the way humans do all the time, but robots might not, seems to be an important component of creativity.
A study by Adrian Hazard and colleagues pitting professional pianists against autonomous diclaviers (automatic pianos with keys that move as if they were being played by an invisible pianist). Researchers found that, in the end, pianists make mistakes. But they do so in ways that appeal to the humans listening to the show.
This concept of "aesthetic failure" can also be applied to the way we live our lives. It offers a powerful counter-narrative to the idealistic and perfectionist messages we constantly receive through television and social media – from physical appearance to careers and relationships.
As a species, we face many crossroads, including how to respond to climate change, gene editing, and the role of robotics and AI. However, this dilemma is also an opportunity. AI and robotics can reflect our less attractive characteristics, such as gender and racial bias. But they can also free us from drudgery and highlight unique and interesting qualities, such as our creativity.
We're in the driver's seat when it comes to our relationship with robots – nothing is certain yet. But to make educated and informed choices, we need to learn to ask the right questions, starting with: what do we really want robots to do for us?

---
Thussha Rajendran receives funding from UKRI and EU. He would like to acknowledge evolutionary anthropologist Anna Machin's contribution to this article through her book Why We Love, personal communication and review drafts.
This article is republished from Conversation under Creative Commons license. Read original article.
---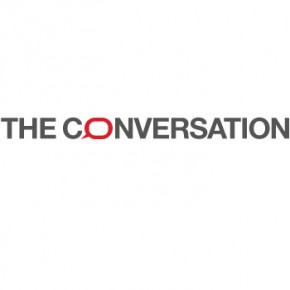 The Conversation is an independent source of news and views, sourced from the academic and research communities and delivered directly to the public.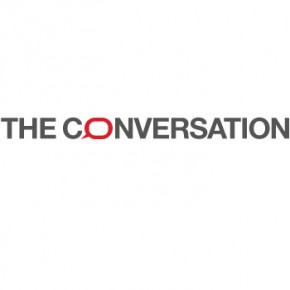 The Conversation is an independent source of news and views, sourced from the academic and research communities and delivered directly to the public.