Robotics
7 signs your business is ready for a cobot palletizer
Is your business ready for a cobot palletizer?
How do you know if a cobot palletizer is right for you?
Do your employees spend too much time manually stacking pallets? Can robots help?
You want to learn more but don't know where to start. You might think that robotic palletizing is only suitable for high-volume manufacturing companies.
If your process isn't productive enough for conventional palletizing robots…
You would think that automated palletizing is only for manufacturers who produce a lot and one can understand why: when you search for "palleting automation" you will surely come across some photos or videos of very high volume operations (for example, food manufacturers produce thousands of products per hour, logistics companies deliver hundreds of pallets a day, and more), and videos of palletizers of huge robots that can lift cars.
Seeing this video, you think: "We will never be able to install such a large robot in our company! ".
The majority of conventional palletizing robots take up a lot of floor space. So you think that automating pallet creation is not for your business. You might decide that, "If we reach mass production, we'll reconsider robotic palletizing, but we're not ready right now."
That would be a mistake.
Cobot palletizer: palletizing for everyone
Recently, a new form of robotic palletizer has been revealed: the collaborative robot (or cobot). They allow everyone to benefit from palletizing automation without the need for high throughput.
They are smaller than traditional palletizing robots and much more accessible, regardless of your level of robotics experience. They are perfectly designed for low volume businesses.
Cobot palletizing has recently become more accessible with the emergence of turnkey solutions that can be quickly deployed as affordable turnkey solutions. Thanks to this innovation, you can now benefit from automated palletizing regardless of the size of your operation, without years of planning in advance.
But before investing in a cobot pallet kit, it's important to take a step back: is this the right choice for you?
What are the signs that your business is ready for cobot palletizers?
Here are seven common examples:
1. You spend a lot of time making pallets
If your people spend a lot of time on mundane, non-value-added tasks like manually assembling products, your business is ready for cobots. Also, it can be very useful when it is difficult to manage this type of position.
2. Production flow is acceptable
If you only ship a few products a day, a cobot palletizer may not be the best choice. However, if the output to be palletized is relatively consistent, an automated cobot may be worth it. You don't need to handle high volumes, but you still need to operate at a certain volume.
3. You can invest some time to implement the bot
The deployment of cobot palletizers makes end-of-line automation more accessible by offering a standardized, ready-to-use solution. Using out-of-the-box components and an intuitive software interface, customers can benefit from deploying systems quickly and cost-effectively with significantly shorter turnaround times than required by custom engineering projects.
4. Your employees are held back by more important tasks
When your employees can't perform other tasks because they spend too much time manually stacking pallets, cobots will work in your favor. All the time spent on manual palletizing can easily be used for value-added tasks.
5. There is a problem with your current pallet creation process
Manual palletizing is a non-value added task that can also be problematic. Handling the product manually repeatedly can cause ergonomic problems which can lead to worker injuries. In addition, it is less uniform than robot palletizing and causes more damage and product defects.
6. Your competitors ship faster
Of course, the signs that you are ready to manufacture pallet cobots may not come from your own company. If your competitors are shipping products faster than you can, your palletizing operations may be to blame. Palletizing cobots can help you get your product out faster.
7. Your employees feel like robots
The final common sign that you are ready for robots is when your employees start to feel like robots themselves. A task that is perfect for a robot is a very tedious task for a human to do. Pallet creation is one of these tasks.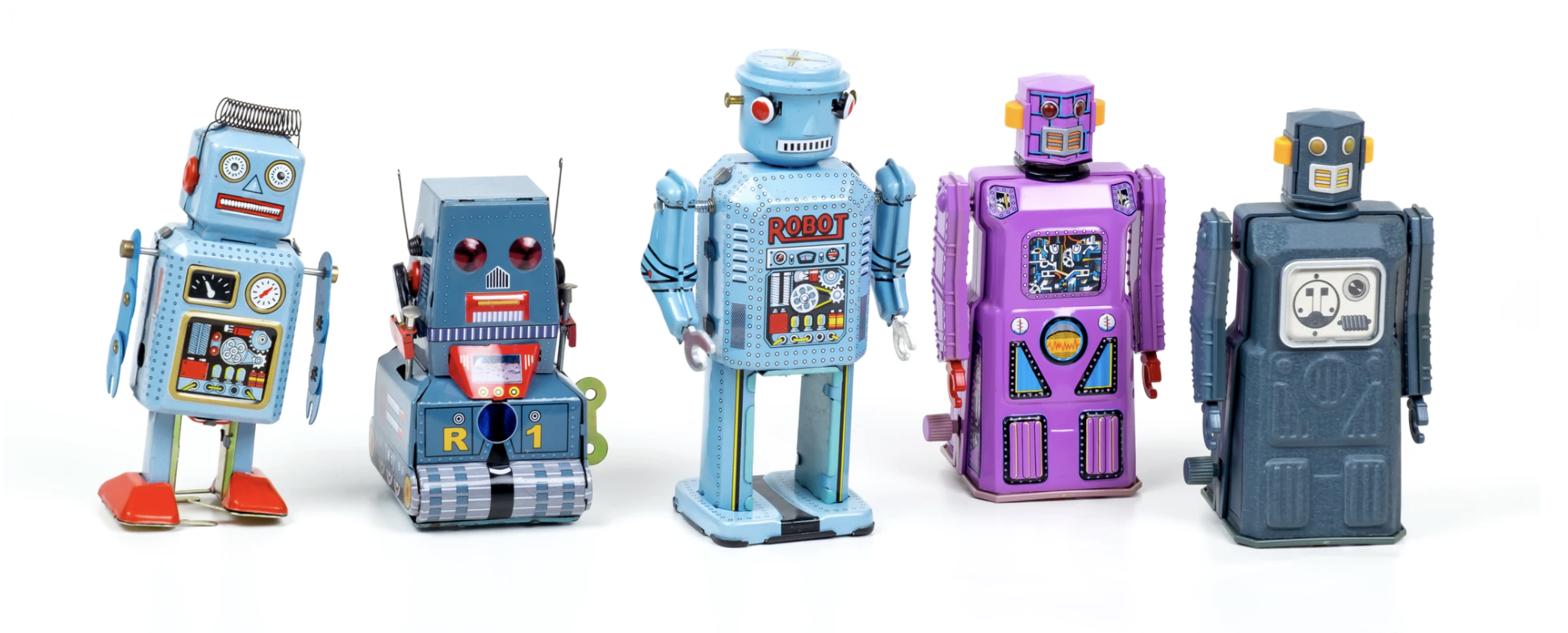 How to move on when you've decided you're ready
Does any of these 7 signs match your situation?
If so, chances are cobot palletizing is the right solution for your business. This can help you build your product palette faster, more consistently, and without wasting valuable man-hours that could be used for value-added tasks.
If you want to know more about cobot pallet manufacturing, check us out palletizing solutions.
What palletizing tasks are you considering? Let us know in the comments below or join the discussion at LinkedIn, Twitter, Facebookor la the DoF professional robotics community.