Robotics
ABB is closing the automation skills gap with a new robotics training package
A comprehensive robotics training package from ABB Robotics is intended to prepare students and students for the future of the world of work
It includes an easy-to-use GoFa™ collaborative robot cell, 56-hour courseware, and a globally recognized STEM certification
The latest component of a global campaign with the aim of closing the skills gap in automation with educational institutions
With the launch of an out-of-the-box training package, ABB Robotics aims to further close the global automation skills gap and prepare students for the jobs of tomorrow. The package, which includes a GoFa-type collaborative robot (cobot), educational materials, and a globally recognized technical certification, is part of a global campaign to empower workers in a new era of automation.
.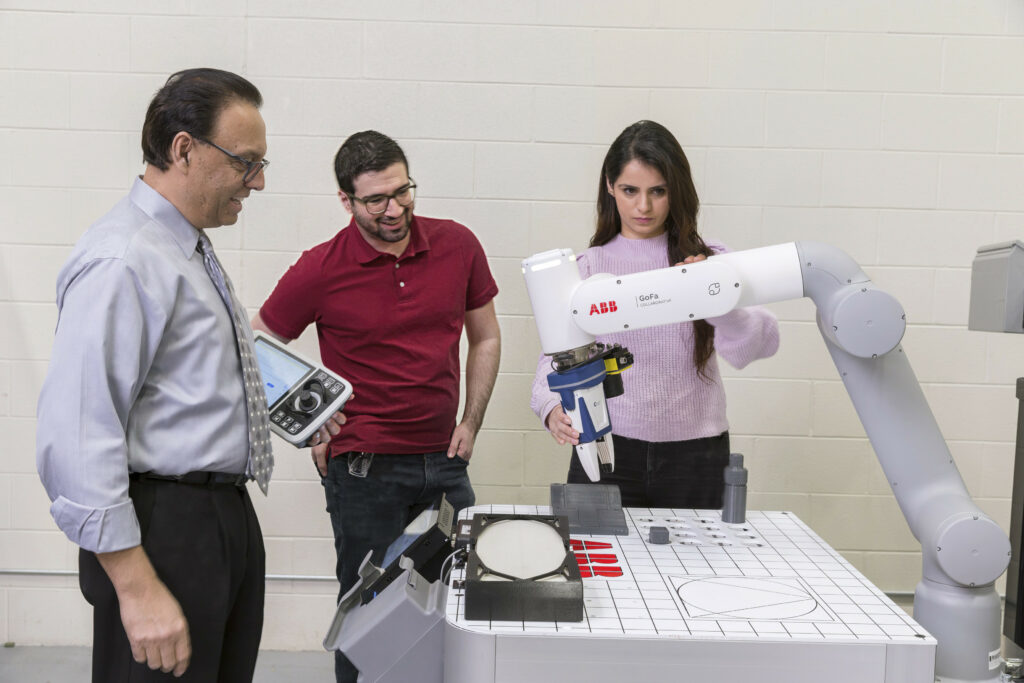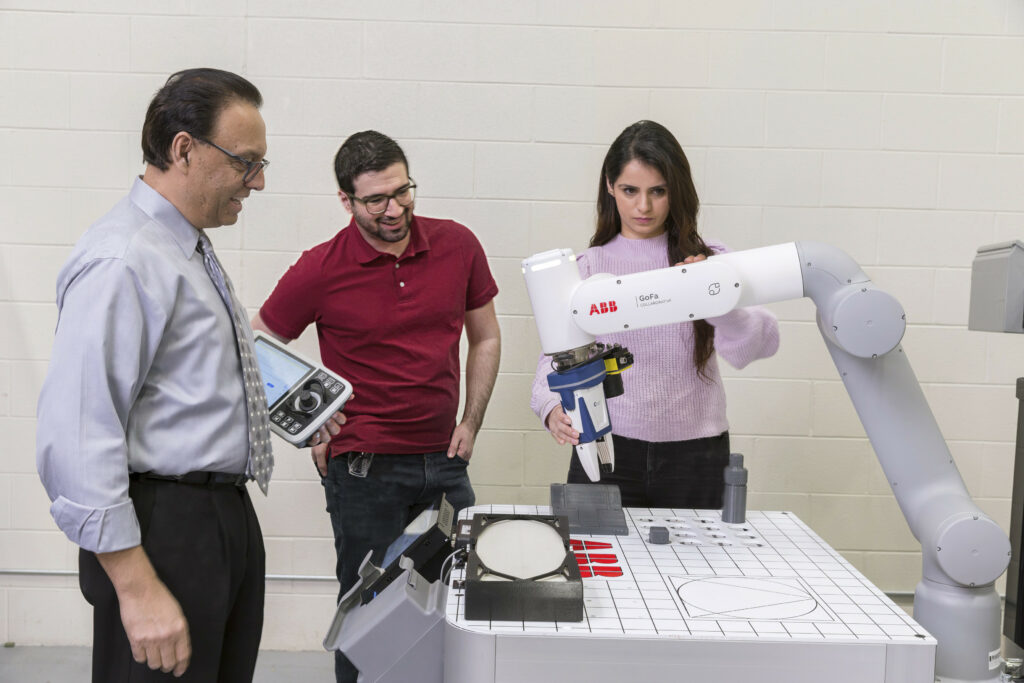 ABB's Robotics Education Package was developed to ensure that educational institutions can train highly qualified young people for companies looking to benefit from robotic automation. Although about 80 percent of educational institutions worldwide believe that automation will shape the world of work in the next ten years, only one in four has a robotics curriculum*. This is due to the lack of trained teachers and the difficulty of integrating robotics training into the curriculum.
"As robotic automation penetrates more and more industries, from manufacturing and distribution to retail and healthcare, companies are looking for people who are familiar with robots and automation," said Andrea Cassoni, global head of General Industries business at ABB Robotics. "The ABB Robotics Education Package provides schools and colleges with an easy way to design and deliver robotics training courses. In this way, it helps to close the technical skills gap and prepare students for the automated workplace."
The heart of the package is a training cell with a fully functional ABB GoFa collaborative robot. Mounted on a compact desk, the award-winning GoFa is an easy-to-use cobot that enables students to learn real-world industrial applications such as pick and place tasks and 3D printing. Thanks to hands-on programming and ABB's Easy Programming Wizard software, even a 15 year old can operate the robot without any prior technical knowledge.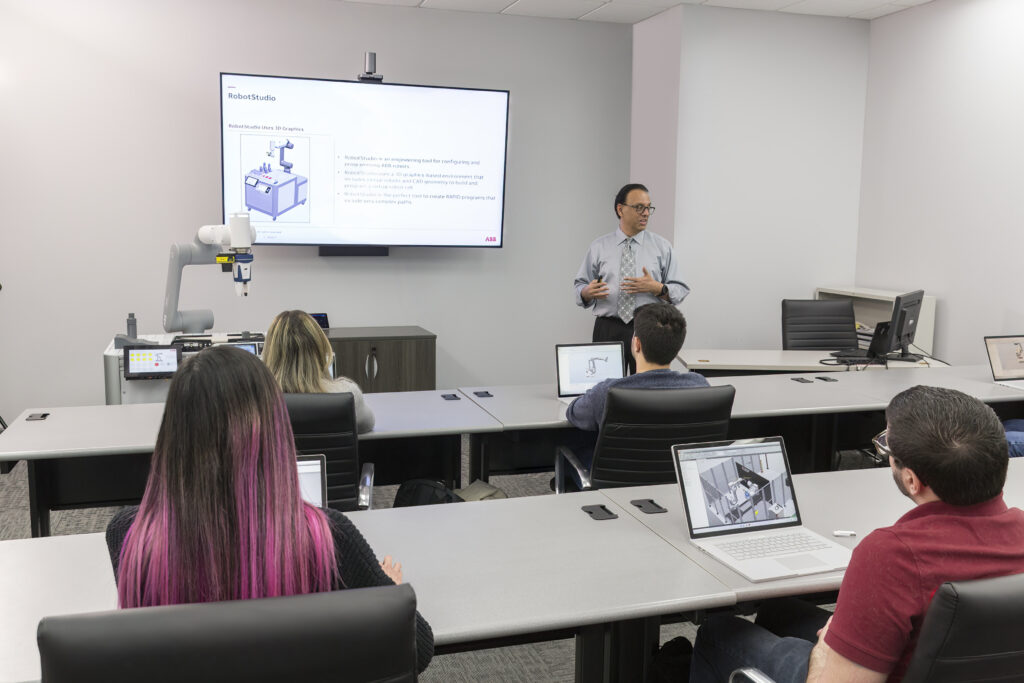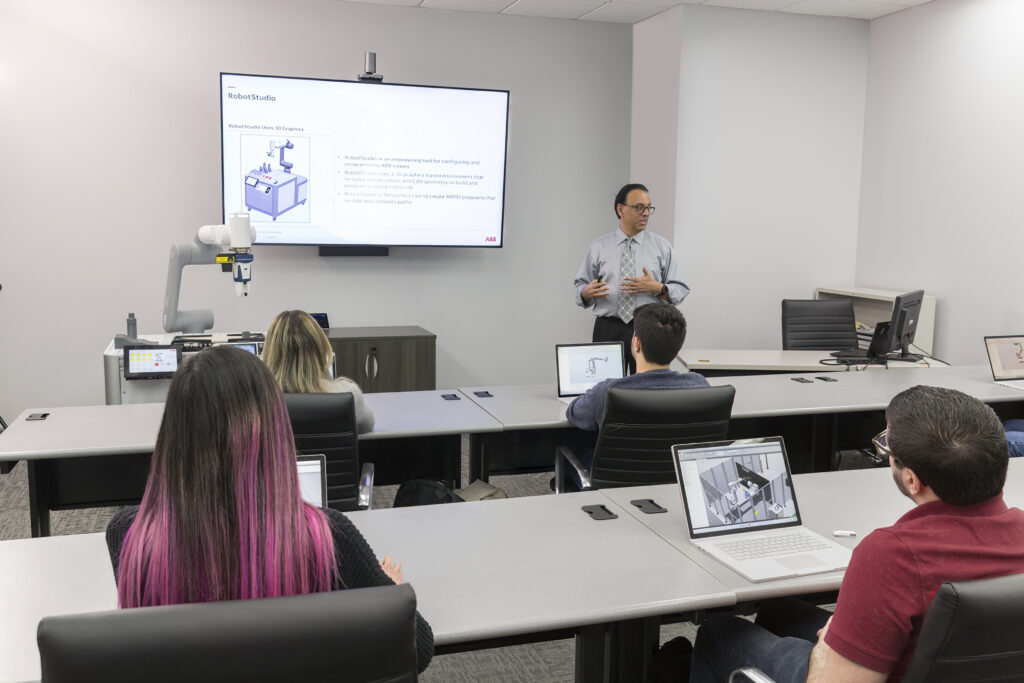 The comprehensive courseware provides teachers with everything they need to guide students through twelve beginner-intermediate lessons. It leads from the basics of robotics to more complex applications and programs. With the help of instructors, industrial training materials are brought into a student-friendly format that explains robotics concepts in an easy-to-understand way. A total of 56 hours of content are available including videos, interactive online exercises, 400 test questions, and hands-on practice using ABB's offline programming tool, RobotStudio®. The latter are used by companies around the world to plan, simulate and develop real robotic solutions in virtual environments.
The third part of the package is the globally recognized STEM certification for educators and students, endorsed and authenticated by the education research and certification organization STEM.org. In this way, teachers can be certified by ABB, which in turn can prove the competence of their students or students in operating robots. This gives them a recognized qualification that they can use to demonstrate their robot automation skills to employers in more than 80 countries.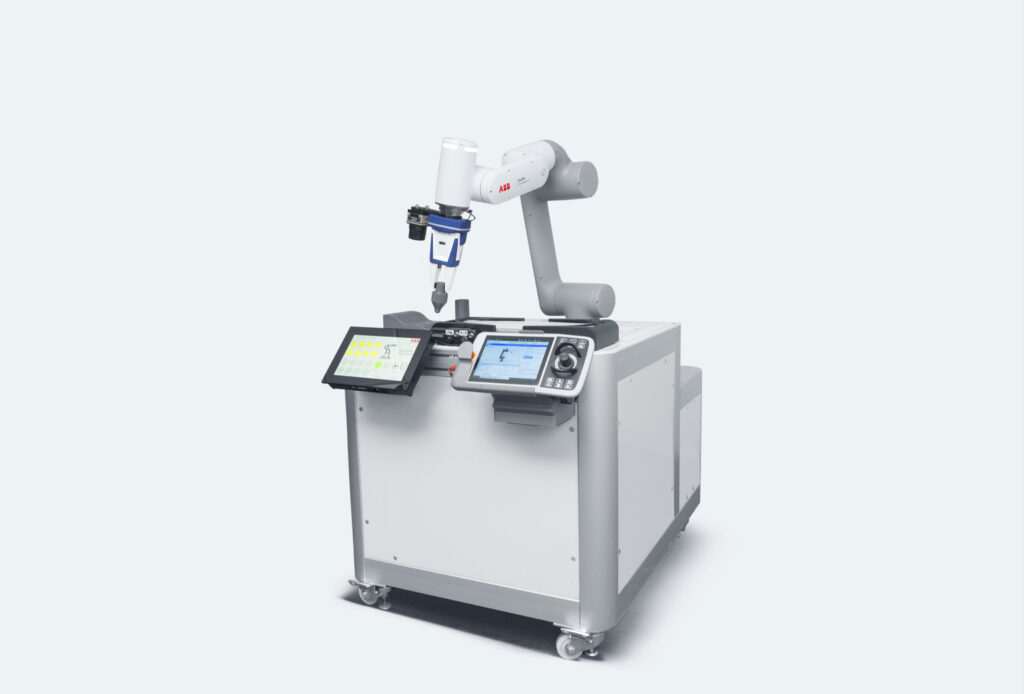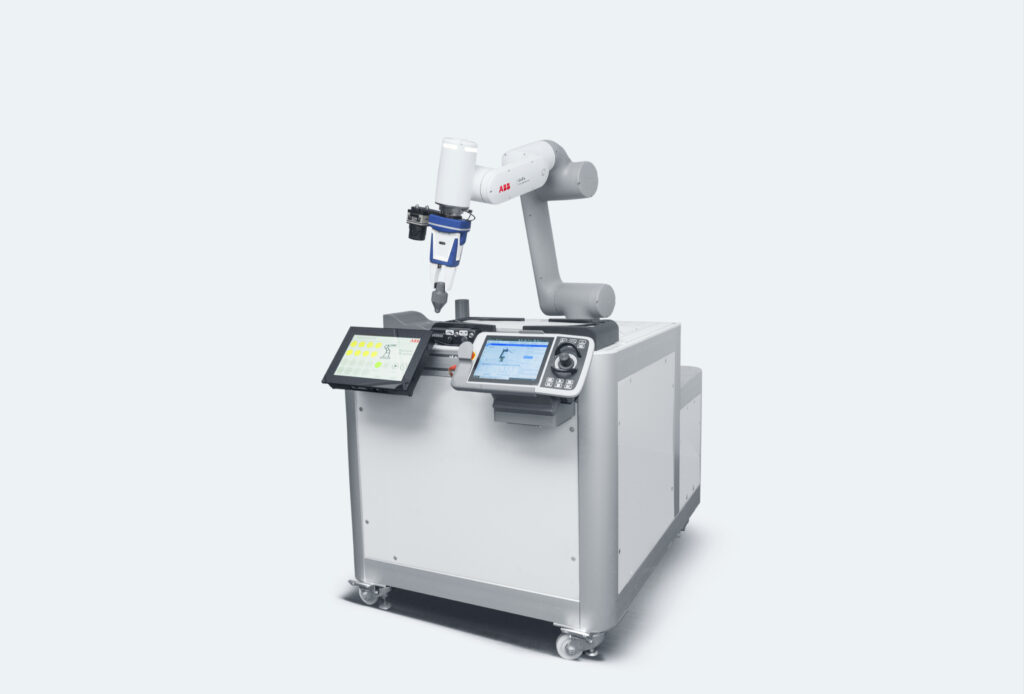 The launch of the Education Package is another step in ABB's commitment to helping high school and university students develop the skills needed for a world where robots will be as common in the workplace as laptops. ABB currently works with educational institutions in more than 40 countries to ensure students learn the basics of programming and operating robots.
To learn more about ABB's training packages, as well as ABB's network of training facilities, partnerships, and training courses, visit: https://new.abb.com/products/robotics/de/funktionspakete/schulungspaket.
*Source: ABB Education Survey 2022, based on a global survey of 2,301 respondents
similar posts