Robotics
Automated 2023 recap and receding horizon issues
"Thirty million developers" is the answer to fueling billion-dollar robotic startups, exclaims Eliot Horowitz of Road last week in Automate. The silent crowd of about 200 hardware entrepreneurs listened intently MongoDBfounder and former CTO ($20 Billion success story). Now, Horowitz aims to take the same approach he took to democratize cloud data applications to mechatronics. When I nudged him with questions about how his new platform would accelerate the adoption of complex robots to market, he shared his vision of Viam's developer squad (currently 1,000+ strong) create seamless downloadable applications quickly to any system and workflow. Unlike RoS primarily targeted at today's robotics community, Viam captivated the engineers who gave birth to ChatGPT to revolutionize unmanned systems with new mechanical tasks that meet everyday needs. Imagine generative AI commands for SLAM, gripping, computer vision, and other highly manipulative tasks with drag-and-drop ease.
Interviewing Horowitz recalls my discussion a few months ago Dr Hal Thorsrud of Anges Scott study in Georgia. Professor Thorsrud teaches a new philosophy course at this Liberal Arts institute on "Introduction to Artificial Intelligence". Similar to Horowitz, Thorsrud envisions an automated world where graduates will be critical in thinking through ethical applications of robots and AI. "Ethics has got to be an interesting engineering problem because, I mean, the idea is that we need to think about how we can actually encode our ethical values ​​into this system. So they will abide by our values ​​to pursue what we deem good," said Thorsrud.
According to Thorsrud's syllabus, the class begins: "with a brief survey of positions within the philosophy of mind to better understand the concept of intelligence and formulate the default position of most AI research, namely Computationalism. We then examined questions such as 'What is a computer?', 'What makes a function or number computable?', 'What is an algorithm and how is it different from a heuristic?' We will consider fundamental issues in AI such as what makes a system intelligent, and whether computers can have minds. Finally, we'll explore some of the ethical challenges facing AI such as whether artificially intelligent systems should be relied upon to make important decisions that affect our lives, and whether we should build such systems in the first place."
In explaining the origins of his course, Dr. Thorsrud recalled, "Many of my students were already interested in philosophy. They just don't know it. So, in fact, it was only recently that my department merged with neuroscience. We are no longer the Department of Philosophy. We are now Philosophy of Neuroscience, and now the Departments of Law, Neuroscience, and Philosophy. Because these students are interested in the mind, they are interested in the intellect, but they do not realize that philosophy has been dealing with trying to understand the nature of the mind from the very beginning, and the nature of intelligence from the very beginning. So we have a lot to offer these students the question of how to reach them. So that's what started me on this different path, and, in the meantime, thinking the same goes for artificial intelligence.
Thorsrud outlines that this introductory course is just the first step in Anges Scott's broader AI curriculum as efforts like Viam and ChatGPT collide in the coming years to move the automation industry at breakneck speed. Already, AI Philosopher looks at how GPT challenges humans to stand out, "The massive growth in training data and parameters, the weight that makes machine learning operate is really paying off." He goes on to illustrate how dystopian fears are unfounded, "I mean we have a tendency to anthropomorphize things like ChatGPT and that's understandable. But as far as I can tell, that's far from my dog's intelligence, very far. He was realistic about the speed of adoption, "Well, as a philosopher, they can never get to the point where they can give me a credible judgment, because your human judgment knows that. And, this is another example of the ever-present receding horizon problem. First, you know that a computer can never beat a human at a game of chess. OK, good computers can never beat humans in GO. A good computer can never write. So we continue to set these boundaries, and then exceed them.
At Automate, I had a chance to catch up ff Venture Capital portfolio company, PlusOne Robotics, and its incredible founder, Erik Nieves. While the talk in the theater is about the future, Nieves illustrates what's happening today. Impressively, the startup is approaching one million package depalletization and item sorting options for companies such as FedEx and other leading shipping & logistics providers. PlusOne's proprietary computer vision co-bot platform doesn't wait for the next generation of developers to get on board, but builds its own intelligent protocol to increase efficiency on the ecommerce fulfillment front.
As Brian Marflak, of FedEx, commented, "The technology in this depalletization arm helps us move certain shipments that would otherwise consume valuable resources to manually unload. Installing this system allows team members to perform more skilled tasks such as loading and unloading planes and trucks. This is a great opportunity for robotics to complement our existing team members and help them complete tasks more efficiently."
Markflak's sentiments are shared by the 25,000+ Automate attendees filling the entire Detroit Convention Center. The big backdrop to the show is how macro trends and labor shortages are exacerbating the push towards automation (and thereby moving the horizon even further). According to the latest report, nearly 20% of all US retail sales are driven online, with more than 20 billion packages shipped annually for an annual growth of 25%. This means that while the e-commerce industry can afford to employ a million more workers, there are simply not enough (organic) hands to keep up. As Nieves says, "E-commerce growth has placed tremendous pressure on delivery responsiveness and scalability which has significantly exacerbated workforce and capacity issues. Automation is key, but keeping humans in the loop is critical to running a business 24/7 with higher speed and fewer errors. With ongoing labor shortages, I believe we will see increased adoption of Robot-as-a-Service (RaaS) to lower capital expenditures and implement subscription-based automation." Get ready for Automate 2024, when conventions move for the first time to annual meetings!
tags: c-Events
---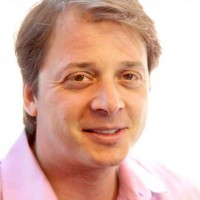 Oliver Mitchell is a Founding Partner of Autonomy Ventures, a New York-based venture capital firm focused on early-stage investments in robotics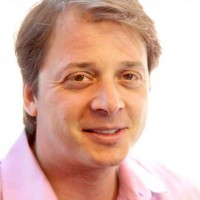 Oliver Mitchell is a Founding Partner of Autonomy Ventures, a New York-based venture capital firm focused on early-stage investments in robotics