Robotics
Robots Blog | Robot night at the Bonn-Rhein-Sieg University of Applied Sciences
Tuesday, 30 May 2023 – Department of Electrical, Mechanical and Engineering Journalism (EMT) Bonn-Rhein-Sieg University of Applied Sciences (H-BRS) invites you to Robot Night from Friday, June 9 through Saturday, June 10. Within 24 hours, students will build a robot and submit it to the course. Spectators are welcome to enter the competition and award ceremony at Audimax on the Sankt Augustin campus on Saturdays from 1pm.
Robot Night is intended for students in grades 5 to 13 who are enrolled in their schools via robot workgroups. The event was organized and supervised independently by the department's students under the direction of Professor Irene Rothe. The students' task is to build and program a robot in less than 24 hours. The robots must then run through the lane as error-free as possible in a competition. "Robots are especially suited for gaining engineering experience: Errors in programming are immediately apparent, which makes it possible to learn from mistakes," said Professor Rothe. The background to the programming task is the story of airbender Aang, an avatar who is supposed to save the world from the Fire Nation.
Interested audience can take part in the competition and awards ceremony on Saturday, June 10, starting at 13:00 at Audimax.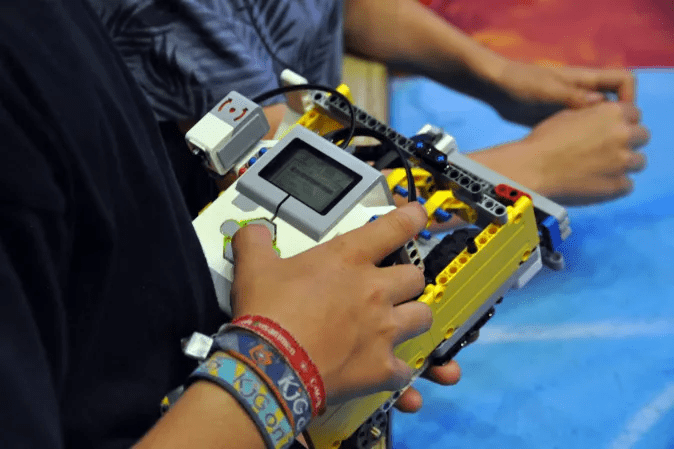 Robot Nights aims to get school kids excited about technology and STEM in a fun way: "Kids need goals to build and program their robots. But robot nights in early summer are a highlight. You can compete against other teams in fun and tricky obstacle courses and fight for trophies," explains Irene Rothe.
Robot nights have been part of teaching in EMT departments since 2011. The idea for students to plan and organize such a robot night in a project arose from a collaboration with CJD Christophorusschule in Königswinter. In this way, students are able to gain project management experience and apply the knowledge they acquire for course delivery that is entertaining, powerful, and feasible.
similar posts