Cybersecurity
How Attack Surface Management Prioritizes Vulnerability Remediation
As the business environment becomes increasingly connected, an organization's attack surface continues to expand, making it difficult to map and secure known and unknown assets. In particular, unknown assets present security challenges related to shadow IT, configuration errors, ineffective scan coverage, among others.
Given the breadth of the attack surface and growing threats, many organizations are embracing it attack surface management (ASM) tools for finding and addressing critical exposures.
Asset discovery is an important capability to have, and one that helps drive the adoption of attack surface management tools and services. Nonetheless, asset discovery is only one aspect of effective attack surface management. Making the attack surface as impenetrable as possible requires offensive security that extends well beyond the discovery phase.
Why Asset Discovery Is Not Enough
Given the ever-growing complexity and scale of digital infrastructure in most companies, cataloging all known devices and assets is overwhelming, and finding all the unknowns requires deep investigation. Building a complete inventory ensures that all devices and assets are subject to the same security measures and that no vulnerabilities are lurking in the shadows. This is an important and complex step.
However, asset discovery alone is not the solution.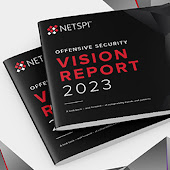 Find, prioritize, and effectively fix vulnerabilities in a data-driven way 2023 Attack Security Vision Report. Get actionable insights based on 300,000+ findings from pentest engagements. Prioritize your defense strategy.
Asset discovery helps security teams get a comprehensive view of the full attack surface, often referred to as attack surface mapping. What it doesn't do is help security teams identify weaknesses and vulnerabilities on the attack surface. Most importantly, asset discovery does not support remediation of any of those issues, meaning the attack surface remains at risk of being compromised by sophisticated threat actors.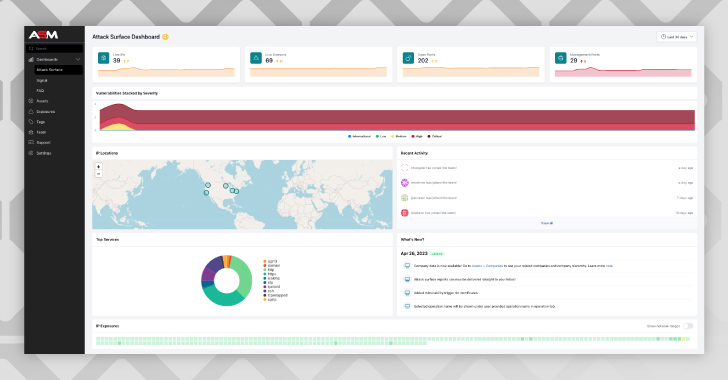 Source: NetSPI Attack Surface Management Platform Home Screen
Asset discovery increases visibility. For attack surface management to effectively enhance an organization's offensive security program, it must also incorporate vulnerability prioritization and remediation.
There are many different approaches to vulnerability remediation, with some being more effective than others.
How to Prioritize Vulnerability Remediation
Vulnerability remediation requires several phases. The first phase involves finding any weaknesses in the attack surface – including identifying known and unknown assets and associated vulnerabilities. Next a list of vulnerabilities is created and ranked by severity so that the security team can recover from the most pressing risks first.
Most modern attack surface management tools take this approach to some extent. They call attention to the most risky vulnerabilities and often also outline remedial steps. However, the effectiveness of this process depends on the intelligence that informs it. And if intelligence is not sophisticated or supported by human analysis, this means that vulnerabilities can be ignored or under-prioritized. As a result, cybercriminals will have an easier path to penetrate the attack surface.
What sets quality intelligence apart from the rest? Context, especially. Vulnerability and risk are complex definitions. And while automation can scan large amounts of data at once, technology alone often struggles or fails to see the red flags.
Relying on a combination of technologies, comprehensive methodologies, and a human offensive security team with deep experience and cross-domain expertise adds context that automated vulnerability management tools often lack. The result is better insight into the most critical vulnerabilities, along with smarter strategies to restore vulnerabilities as quickly, easily, and completely as possible.
Automation is a vital capability, both for asset discovery and vulnerability remediation. But the best results and the strongest attack surface occur when a team of human experts are also involved.
Choose an Attack Surface Management Tool Strategically
Getting the full benefits of attack surface management – ​​such as stronger but leaner security – requires careful consideration of choosing the right tool and vendor.
Look first for solutions that go beyond asset discovery to enable and enhance vulnerability fixes. Then prioritize partners running this process with the human operations team to find tenure teams.
The global enterprise trusts NetSPI's experienced team, technology, and comprehensive methodologies to find and address risky exposures before the adversary does. Learn more about NetSPI's attack surface management capabilities with connect with the team today.
Notes: This expertly contributed article was written by Brianna McGovern. Brianna is Product Manager for ASM NetSPI and has a degree in Industrial Engineering from Penn State University.
NetSPI is a global leader in offensive security, providing the most comprehensive suite of penetration testing, attack surface management, and breach and attack simulation solutions. Through a combination of technological innovation and human ingenuity, NetSPI helps organizations find, prioritize, and remediate security vulnerabilities. Its global cybersecurity experts are committed to securing the world's most prominent organizations, including nine of the top 10 US banks, four of the top five global cloud providers, four of the five largest healthcare companies, three FAANG companies, seven of the top 10 US retailers & enterprises e-commerce, and many of the Fortune 500. NetSPI is headquartered in Minneapolis, MN, with offices throughout the US, Canada, UK, and India.