Robotics
Robots Blog | Cool inventions, gripping competitions, exciting shows – The Maker Faire Hannover – a slightly different family festival
It's maker time again: On the third weekend in August, on the 19th and 20th of August, tomorrow's makers will meet again at HCC to present their exciting ideas and impressive inventions. The "Iron Horse", a large horse made of iron plates on which ballerinas dance, is the best show at Hanover's Maker Faire. Spanish theater group Antigua i Barbuda and their horses are guests for the first time at a somewhat different family festival, which sees itself as a colorful mix of trade fairs, knowledge platforms and fairs. Organizers expect around 1,000 makers, 200 booths and 15,000 visitors at the event.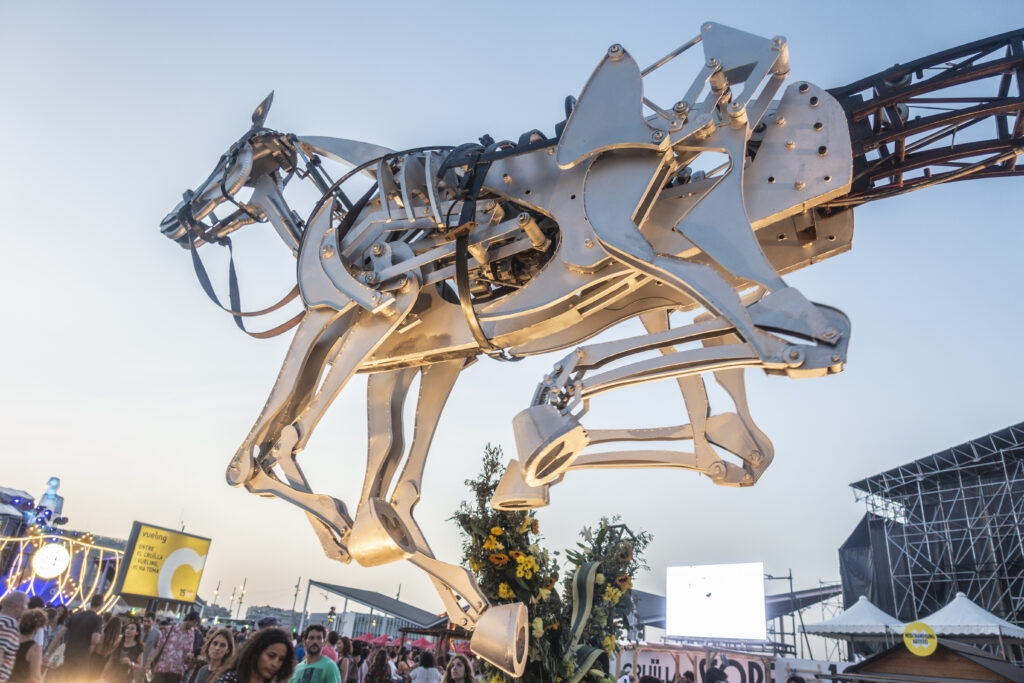 In the three exhibition halls and in the outdoor area, do-it-yourselfers show off the interesting projects they have worked on in their workshops. The palette is wide: there's moving robots, flashing clothes, Lego artwork, crazy computer tinkering, unusual light and sound installations, laser cutting and 3D printing, slightly different crafts or odd news from model construction.
The real eye-catcher is the almost three-meter-tall robot drum that creator and musician Quentin Thomas-Oliver brought from Texas to Maker Faire. Together with his partner Hilary, Quentin accompanies percussion robots on the classic instruments of cello and violin and offers his listeners a special musical enjoyment.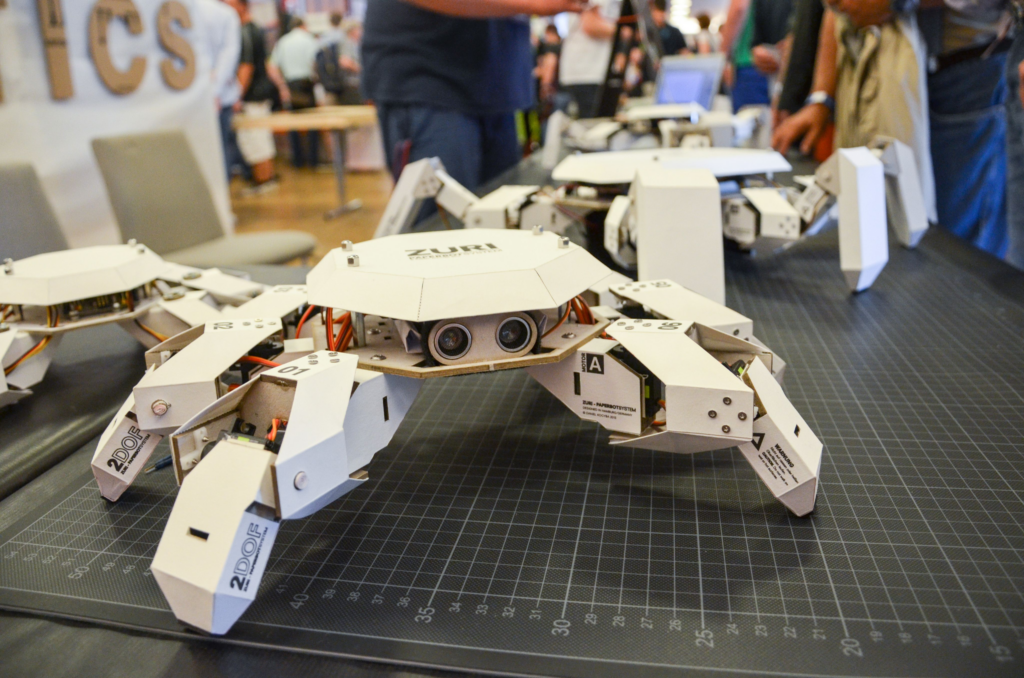 Other attractions – especially for Star Wars fans – include a replica of the original R2D2 from the R2 Builders Club and gripping combat robot duels from the famed Mad Metal Machines.
"For the 9th Hannover Maker Faire we've reconstructed a varied program and offered makers a platform for their forward-looking ideas. We are very pleased to have won a very special artist with Jorà Ferré and the 'Antigua i Barbuda' group from Barcelona, ​​​​​​who are absolute magnets for visitors with their big iron horses and performances with music and dance.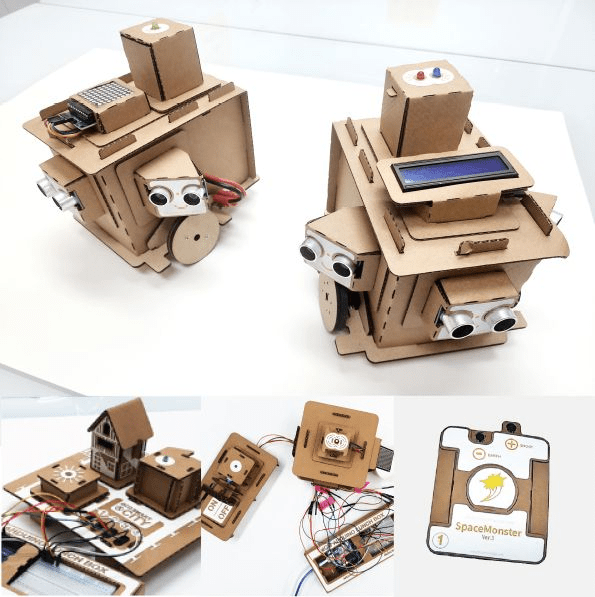 There's also a new Creator project to admire in the Dark Gallery. The spectacularly illuminated and slowly rotating marble track "Marbles" with a total length of 60 m and a height of 3.50 meters by the Dutch light artist Gertjan Adema deserves special attention.
The humanoid "Klara Robot", a homemade stringed instrument not commercially available, an inductive e-car charging station that helps simplify the process of charging e-cars or the recycling project "Valve Cap Fantasy", where discarded objects are turned into stylish bicycle accessories: these are just four ideas from the Hanoverian hobbyist and maker showing off at the colorful DIY festival for the first time this year. Also from Hanover are the Lobomat, a machine that dispenses compliments at the push of a button, the University of Hanover's future cell phone, silver pictures by photographer Thilo Nass, and a robotics podcast.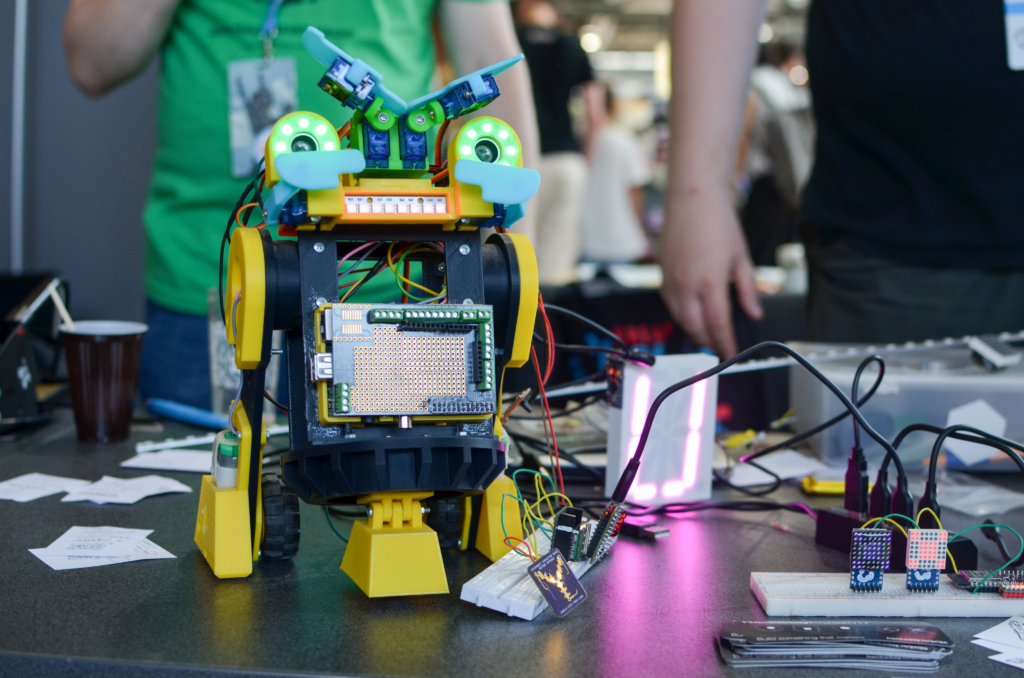 A Maker Faire doesn't just mean being amazed, it's also learning, discussing, networking, trying things, and most importantly, doing it yourself. For curious young people, Maker Faire is a fun place to learn. MINT topics are presented creatively here. The Hacker School from Hamburg offers workshops where kids learn to program, and Maker Jan Klingenberg shows how even the youngest can build musical instruments with a canned guitar. In addition, there will be another teacher's day on Saturday, where Maker content for classes will be presented.
YouTubers panel with well-known and influential makers from the craft world, including first-time carpenter Julia Maria Spielvogel, also providing imitations.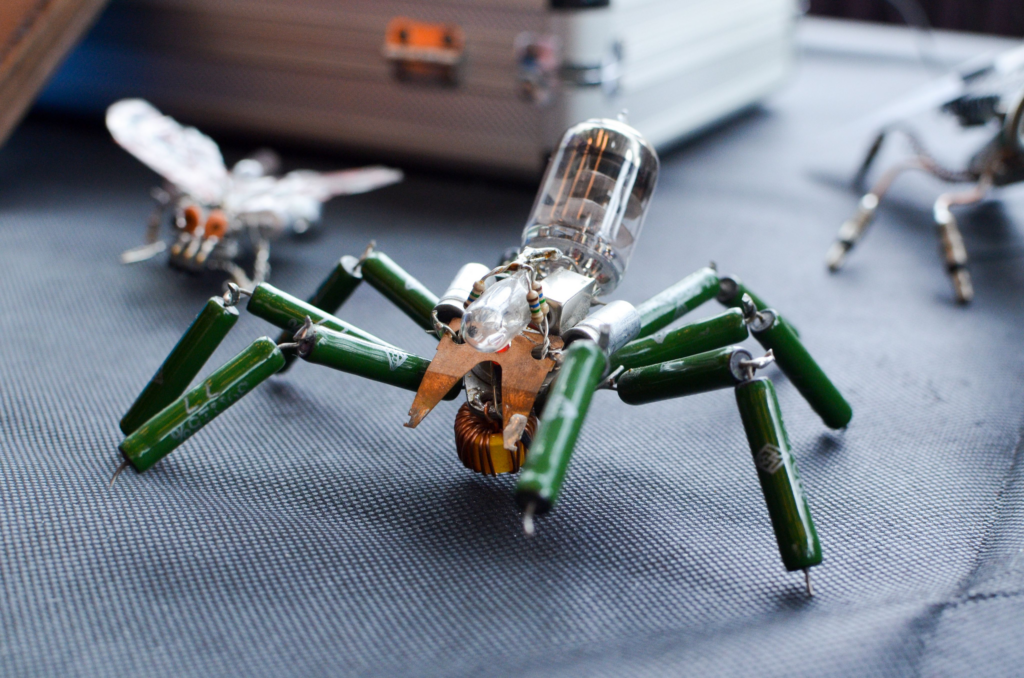 Speaking of which: As in previous years, cosplayers, steampunkers and Star Wars fans have a free entry costume to make Maker Faire more colorful.
The Maker Faire in HCC is open on Saturdays from 10am to 6pm and on Sundays from 10am to 5pm. Family tickets are available from 28 euros, tickets can be ordered online, and cashless payments are also possible at the box office.
Information and tickets for this colorful DIY family festival are available at www.maker-faire.de/hannover.
similar posts